2022 Mission Delegates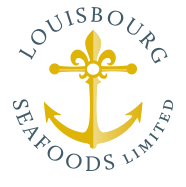 Louisbourg Seafoods Ltd., home of Mira Bay seafood products, is a family-operated seafood business. James and Lori Kennedy, owners, credit the company's success with their levels of control and expertise at all stages of seafood production.
The company harvests its product using its own fleet of vessels, and has direct control over each stage of production. This innovative Nova Scotian company is committed to the conservation and care of ocean species and habitat.

Independent and privately-owned, Maritime Paper Products Limited (Maritime Paper) is a producer of corrugated packaging. It has four manufacturing facilities located on Canada's East Coast with convenient access to the major Atlantic shipping ports. Maritime Paper is capable of producing a wide range of product styles and graphics including, but not limited to, the following:
Water Resistant Wax Packaging, Impregnation, and Coating
High Resolution Graphics/Process and Screen Printing
Specialty Glued
Generic Die-cut Cartons
EnviroShield®
Maritime Paper currently ships product to the Eastern Canada, Northeastern United States, the Caribbean, and Western Europe, primarily specializing in such industries as Seafood, Farming, Beverages, Brewing, and Food Products.
Marine Institute – Memorial University of Newfoundland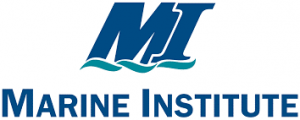 MI International (MII) is the focal point for international initiatives at the Marine Institute. For over 30 years, MII has successfully implemented more than 250 projects in over 50 countries, making the Marine Institute one of the most internationally active institutes in Canada. Our clients have included multilateral development banks, governments, aid agencies, consulting firms and the private sector.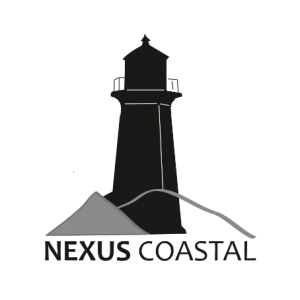 NEXUS is a marine affairs consulting company that provides expert and technical services to support the sustainable development of natural resources. We have a firm grasp of the contemporary issues facing marine management decision making and continue to advance our efforts and approaches in ensuring the best possible project outcomes are achieved. With its roots in the Canadian Overseas Development Assistance program (International Centre for Ocean Development), NEXUS has over 30 years of experience in local, regional, and international marine management projects with significant experience in the Caribbean Basin.
NEXUS offers our clients a wide range of advisory and technical services related to the development of a blue economy; these include:
Project impact assessment and analysis
Fisheries, marine, and coastal resource management planning, and policy development
Marine policy and regulatory review and analysis
Socio-economic assessment and value chain analysis
Climate change adaptation planning
Stakeholder engagement and facilitation
Training and curriculum development and course delivery
Infographics and communication materials
NEXUS has an intimate familiarity with the human and environment-related issues of coastal communities and industries with a specific emphasis on the relationships between tradition, culture, and local environment. The Team has significant experience working with governments in Canada and the Caribbean in the planning and research that advance marine resource management policies and processes. NEXUS has recently completed several fisheries management projects with the CRFM and is currently part of a team preparing the Barbuda Reconstruction Master Plan.

Roswall Development has significant experience in the feasibility, construction, financing, and operation of renewable energy projects – with new developments currently underway in Atlantic Canada and the Caribbean.
Through our combined experience, we have successfully built and operated $150 million of wind and solar projects and have extensive involvement in renovating public infrastructure.
We have completed energy efficiency retrofits of over 100 public buildings and installed onsite renewable energy systems at over 1,000 locations, helping to save hundreds of millions of dollars in energy costs.
We develop clean, renewable energy for everyone.

The roots of Scotian Gold Cooperative Limited were formed in 1912 when a group of fruit growers got together and formed The United Fruit Companies of Nova Scotia. These forward thinking farmers knew that if they worked together to market their produce, they would have more success than trying to compete on an individual basis. Our company was formed in 1957 as a rebranding and reorganization of The United Fruit Companies of Nova Scotia.
Today, Scotian Gold is a grower owned tree fruit cooperative specializing in high quality, premium apple varieties such as Honeycrisp, SweeTango®, Ambrosia and many more.
Scotian Gold Cooperative stores and packs 60 percent of the apple production in Atlantic Canada and is the largest apple packing and storage operation in Eastern Canada with fruit arriving from more than 50 family operated apple orchards across the province. In addition to our grower owners, we have more than 25 additional committed apple growers who bring their fruit to Scotian Gold to pack, store and market.
Aside from our apple business, Scotian Gold Cooperative is a one stop shop for all of our growers and customers needs. Our business consists of a pet and horse store, Country stores, fertilizer plant and our feed mill all throughout Nova Scotia.
Sea Change CoLab Consulting Inc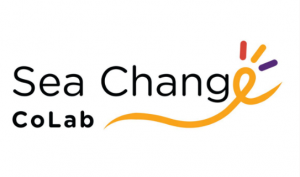 We help leaders and change makers ignite transformational learning and impact by shifting from passive to active learning, from problem-focus to possibility, and by connecting personal, organizational, and systemic change.

Craft distilling is a rich Steinhart family tradition over 300 years in the making. Thomas Steinhart still remembers coming of age in rural Germany, where he spent many happy hours helping his grandfather stoke the woodfired still. Though the fire has long since extinguished and the family farm has been sold, the joy of using natural ingredients to craft superb spirits is still ablaze in Thomas' memory.
Thomas Steinhart is a bold personality, with a flair for rebellion and living life on his own terms. Now, after travelling the world for work, Thomas is ready to settle down on his farm in Antigonish, NS, and revive his family's heritage by launching Steinhart Distillery.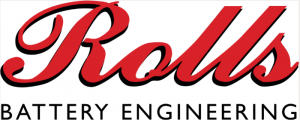 Rolls product lines offer premium deep cycle batteries in a wide range of voltage and capacity options. The Rolls brand and distinctly red cases are well-recognized around the world and represent our longstanding commitment to deliver outstanding quality, dependability and support. Rolls flooded & sealed batteries are chosen by industry professionals and customers time and time again.
TruLeaf Sustainable Agriculture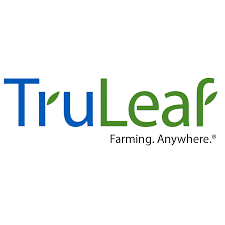 Founded in 2011, TruLeaf's systems offer the opportunity to grow a sustainable year-round supply of leafy plants to replace or enhance current sources. Our multi-level farms can be built anywhere, offering the key advantage of growing closer to your market, which maximizes freshness while reducing transportation costs and spoilage.
Our goal is to enhance the local food supply with year-round agriculture and reduce reliance on imported produce. Although engineered for mass markets, the opportunities are not limited to grocery and large-scale food producers.

Velsoft is an educational technologies (EDTECH) company that offers a powerful suite of customizable corporate education resources primarily focusing on executive education and workplace learning and performance. For over 20 years Velsoft has been a leader in customizable training technologies and has disrupted the training industry several times with innovations that change the economic model of how corporations train their staff and grow their organizations.


We understand that not everyone has the time or expertise to manage their own social media accounts. We'll help you create a sold plan so you never have to worry about what to post on social media again!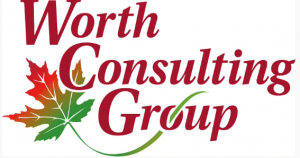 Worth Consulting Group is a professional services consulting firm specializing in export readiness, international business development, marketing, strategic planning, training, research and project management.