Funding Opportunities
Current opportunities: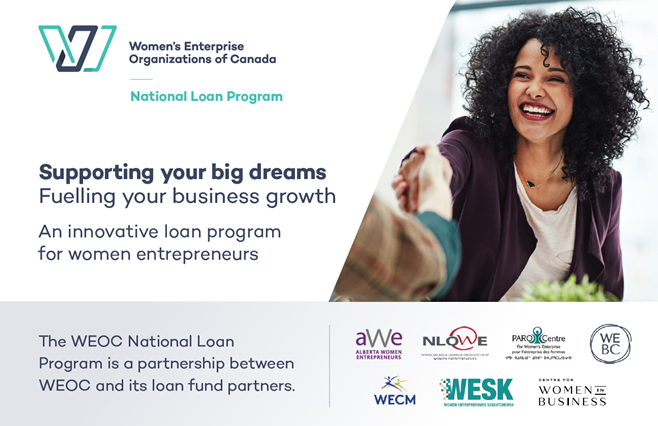 We are thrilled to be an official Loan Fund Partner for the WEOC National Loan Program.
The WEOC National Loan Program is a partnership between WEOC and its loan fund partners across Canada and is made possible with funding provided by the Government of Canada through the Women's Entrepreneurship Strategy.
The program offers an inclusive approach to lending, providing robust wrap-around services that set women entrepreneurs up for continued growth and success.
Key Features:
Loans in any amount up to $50,000
Terms up to 5 years
Flexible payment options
Eligibility and Approved Loan uses:
Key information about loan eligibility and uses of loans access through the WEOC National Loan Program can be found here.
"This loan fund is a game changer for women entrepreneurs in Canada, enabling women to start their businesses and capitalize on growth opportunities. Designed with a holistic approach, the WEOC National Loan Program provides entrepreneurs with financing, paired with wraparound services that help ensure continued long-term growth and success." – Alison Kirkland, CEO, Women's Enterprise Organizations of Canada
Ready to get started?