Tamasha Fernando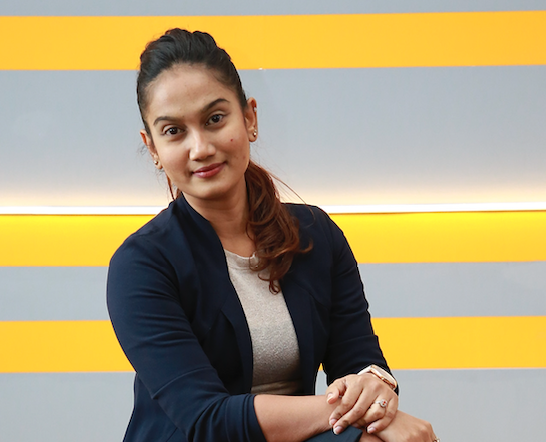 Project Lead, Grow Now
Tamasha Fernando, a seasoned entrepreneur and dedicated architect of startup ecosystems, brings a wealth of experience and unwavering passion to her role as the Project Lead of Grow Now at the Centre for Women in Business (CWB). Hailing from the culturally rich backdrop of Sri Lanka, Tamasha's journey as a tech startup ecosystem builder has matured over a span of 13 dynamic years.
Her career trajectory underwent a profound transformation during her tenure as Senior Manager of the Startup Eco-system Development Program at the Information and Communication Technology Agency of Sri Lanka (ICTA), the apex government authority driving digital metamorphosis in her homeland. Here, Tamasha spearheaded groundbreaking initiatives aimed at nurturing globally scalable tech startups, entrepreneurship education, and sculpting startup policies and regulations. Her visionary aim was to cultivate a conducive environment in which technology startups could thrive, thereby laying the cornerstone for Sri Lanka's burgeoning startup ecosystem.
Beyond her work, Tamasha has been an active catalyst in empowering women and youth through voluntary endeavors. She has lent her expertise to the Canada 51 Capital Council and also director boards of the Women's Chamber for Digital Sri Lanka and Diversity Collective Lanka, illustrating an unwavering commitment to forging a more inclusive and diverse startup ecosystem.
In her current role of Project Lead for Propelling Female Founders and Incubator Manager at Grow Now, the Centre for Women in Business, Tamasha is poised to leverage her extensive experience to empower female tech founders. Her driving belief centres on the premise that women's entrepreneurship is a global asset, often marginalized within the tech and IT industries due to entrenched stereotypes and societal expectations. She is committed to dismantling these barriers and providing unwavering support for women aspiring to become tech entrepreneurs. Her vision extends to a future where female tech founders serve as role models, inspiring the next generation of female entrepreneurs.
Connect with Tamasha on LinkedIn to learn more about her journey or the Grow Now program.