About
Business dreams? You've come to the right place.
The Centre for Women in Business is dedicated to helping women business owners and entrepreneurs across Canada succeed through exposure, connection, and learning.
From one-on-one business advice and skills training, to networking and membership programs, we help our clients launch new business ideas, propel established companies to new levels of success, and thrive as owners, CEOs and industry leaders.
We exist to help women business owners in all phases of their business development.
---
Vision
Our vision is to see women-owned businesses have equal participation in the entrepreneurship ecosystem.
Mission
We're on a mission to ensure every women entrepreneur in Canada has the access, resources, and support she needs to build the business of her dreams.
Values
Community: We are a welcoming community of women in business
Innovation: We seek and encourage new ways to create, grow, and adapt
Impact: We are committed to business and economic success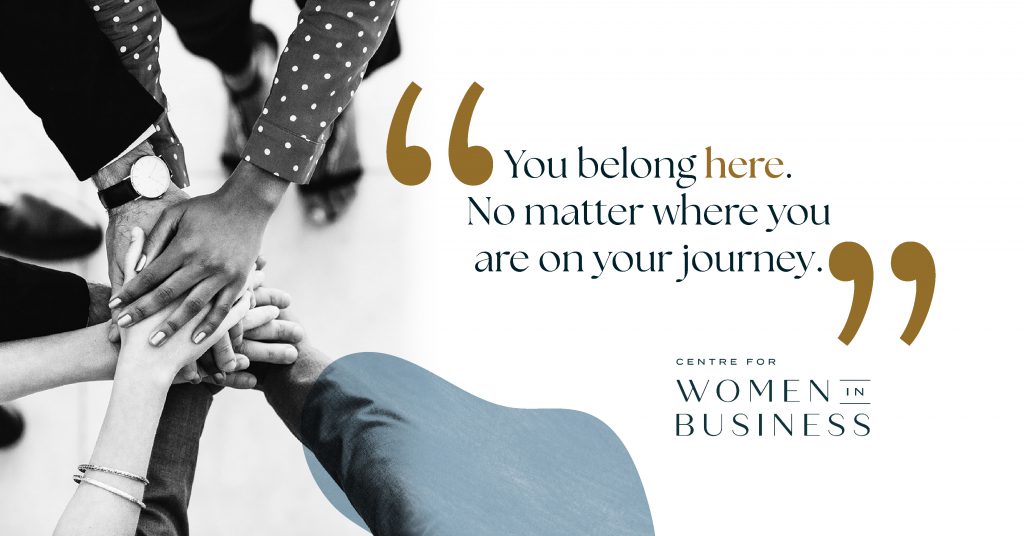 ---
Subscribe to our newsletter to receive updates.
The Centre for Women in Business opened in 1992 and operates with the support of Mount Saint Vincent University (MSVU) and the Atlantic Canada Opportunities Agency (ACOA).