Laurie Sinclair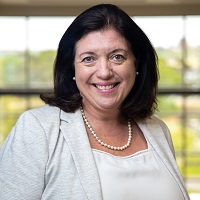 Manager of Advisory Services
Project Lead, Greater Heights of Growth Program
902.457.5538
laurie.sinclair@msvu.ca
Laurie works with our established entrepreneurs to help them scale up their business growth. She has many proficient skills in her tool box to help achieve enhanced growth. She aspires to help women achieve significant leadership and business advancements.
Laurie asks the tough questions, and uses her proficiency in financial analysis and decision making along with high growth leadership tools and tactics to help business owners leverage opportunities and overcome challenges to achieve their full potential.
As a tech sector entrepreneur (CEO of Finazz.com), Laurie understands the challenges that go along with business ownership and she delves deep to deliver customized solutions. She comes at problems with the patience of an experienced educator and the savvy of a seasoned accountant and growth consultant.
An expert facilitator, Laurie works with some of the most successful women business owners in North America as Atlantic Canada Chapter Chair of the Women Presidents Organization (WPO), a non-profit group of women presidents of multimillion-dollar companies. Laurie established and lead the CWB's Advanced Management and Mentoring Program (AMMP) where many entrepreneurs have realized significant incremental growth metrics, and has recently started working on our new Greater Heights of Growth Program.
Laurie has completed the Leading High Growth Business Executive Program at Harvard Entrepreneurship School of Business as well as many professional courses in business growth tactics. She's picked the brains of women who've become synonymous with business success, and has come away with solid strategies for growth that can propel your business forward.
Laurie has four children who are the light of her life and two wonderful puppies. Laurie enjoys reading, hiking, traveling and spending time with friends and family.