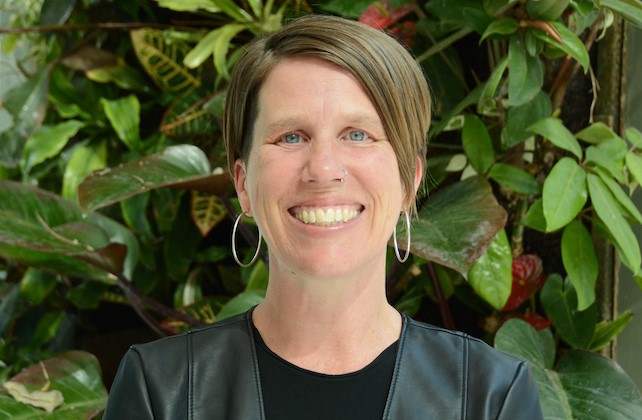 Adapting to an online training environment with thanks to the Women in Business Implementation Fund
Many of us remember March 16, 2020 as the day that Nova Scotia made several directives including travel advisories, self-isolation requirements, and business closures to ensure public safety. While these directives were made to ultimately protect Nova Scotians and set the stage for what some would call one of the most successful COVID-19 response plans, they had a significant impact on small businesses that relied on in-person activities.
Corrie Melanson is the owner of Corrie Melanson Consulting and co-owner of See Meaning Facilitation and Graphic Recording. Before COVID-19, you could find Corrie travelling around the Maritimes facilitating groups and doing public and in-house training sessions. These engagements were quickly and indefinitely cancelled once the restrictions came. Corrie recognized the need to adapt to an online training and meeting environment.
Corrie was first connected to the Centre for Women in Business in 2015 through our in-person networking breakfasts. While our networking events now take place online through Coffee Talk and virtual events, we had previously hosted monthly in-person breakfasts at Mount Saint Vincent University. Corrie attended a breakfast with a friend and has stayed connected ever since.
When Corrie first heard about the Women in Business Implementation Fund, she knew what project she wanted to implement. "A website for my online training and curriculum-based work has been on my to do list for at least three years and this funding made it possible," says Corrie.
Corrie worked with Be Responsive Media to create a brand and website with a focus on her online work. Once she got started, she quickly realized that this would be an ongoing project with at least three phases. Phase one included the initial set up. Phase two will feature the implementation of e-commerce capabilities. Phase three will dive into search engine optimization and marketing.
When asked about the impact of her project, Corrie's response was "huge". She is now offering her third online course, finishing up her fourth organizational training, and preparing for three more projects. She says that being able to point to one place – her website – has made a huge impact on generating and closing leads.
Corrie has been able to tap into additional digital resources such as the Nova Scotia Business Inc. Digital Adoption Program to keep her project moving forward. She sub-contracts a virtual assistant, a curriculum assistant, and with her new contracts, is thinking about hiring a training assistant.
Now that we're close to March 16, 2021, we asked Corrie what advice she would give to her pre-pandemic self. She responded, "Embrace opportunities. Although I recognize that not everyone has felt like there are opportunities. I say that knowing that I've had a lot of privilege – I have my own business, access to technology, access to funding. I've been able to tap into support and resources. But if I could tell myself one thing, it would be to go for it. Embrace opportunities. Create the online course. Fail forward, fail early, and fail often."
Corrie Melanson Consulting Inc. provides facilitation, graphic recording, training, and curriculum development services to government, First Nations, and community organizations.
Visit Corrie's newly launched website at corriemelanson.ca
Register for the next cohort of Beyond Talk & Text which starts Thursday, May 20.
—
This profile is part of the Centre for Women in Business' series profiling recipients and projects of the Women in Business Implementation Fund. The fund directly supported 151 women-owned businesses (89 in July 2020; 62 in January 2021) to implement small-scale projects related to their business operations, business transformations, and recovery measures. The fund opened with the support of the Government of Canada through the Atlantic Canada Opportunities Agency (ACOA).