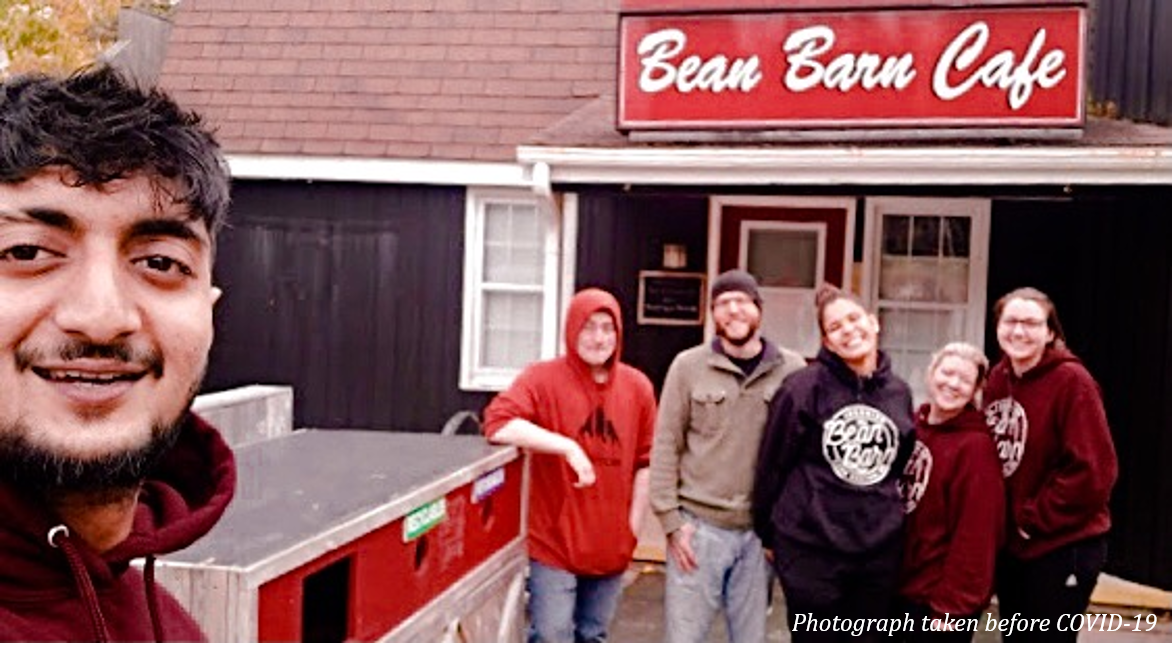 Local café takes first online orders with thanks to the Women in Business Implementation Fund
Every year, locals and tourists are drawn to the Cabot Trail in Cape Breton, Nova Scotia. On any clear, sunny day you will find – abiding by local regulations and from six feet apart – cars and bikers on the roads, hikers on the trails, swimmers in the lakes and ocean, and shoppers and restaurant-goers supporting local businesses.
In Ingonish, one of the local businesses you'll find is Bean Barn Cafe, offering a wide variety of menu options and homemade baked goods, pies, soups, and sandwiches. They also serve their own locally roasted, fair trade, organic coffee from Night Owl Coffee Roasters.
The café has been a family business since 2010, founded by Colleen and Cecil Dunphy. In 2015, Kyla Dunphy-Williams took on the role of Manager, although we'll have to keep an eye out for her daughter – "she'll be coming for my job soon!" she says. Kyla's 10-year-old daughter, Ocean Williams, can often be found in the kitchen, becoming an exceptional baker.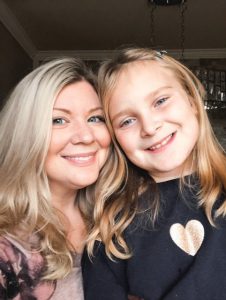 Bean Barn Café is a seasonal business due to their geographic location and weather, but is continually looking for ways to extend their season. "It's almost like starting the business again from scratch each year: planning dates, re-opening the building, re-hiring staff, re-establishing relationships with suppliers," says Kyla. "We'd love to stay open year-round, but we're not there. Yet."
In March, Kyla was one of many businesses who got together online to talk about the initial impacts of COVID-19 and how they could respond for the upcoming season, sharing links and other helpful information. Through this group, Kyla was connected to the Centre for Women in Business and applied for the Women in Business Implementation Fund.
Kyla used the fund to hire RedTail POS Inc. in Sydney to upgrade their point of sale system to accommodate online ordering. While they continue to offer ordering in-person and over the phone, expanding to include online ordering allowed Bean Barn Cafe to offer another contactless option and accommodate busy schedules.
Kyla and her team wanted to implement online ordering for the previous two years, "but it was just too huge of a project for us to take on," she says. The pandemic certainly accelerated the need for businesses to build their online presence. Before diving in, Kyla and her team did their research. They reached out to their customers, including polls across their social media channels, to gauge interest in online ordering. She said, "People said yes! So we wanted to use the fund to hire a local company that could help us do it."
"We did a soft launch of the new platform in August and had success right away," she says. One of the benefits of living in a small community is the ability to reach out and ask local friends and customers to help test the new system.
Although the café saw success with online ordering right away, there continue to be challenges with reliable internet access due to their location in Northern Cape Breton. "Sometimes the Internet speed can cause delays, hiccups, and glitches," she says. "It's not any fault of the program or platform, just reliable Internet access." Develop Nova Scotia continues to make significant progress on their Internet for Nova Scotia initiative, which will deliver reliable, high-speed Internet to over 99% of homes and businesses in Nova Scotia by the end 2023.
Implementing online ordering is just one of the ways that Bean Barn Café responded to the impacts of COVID-19. They also adapted menu items to cater to Atlantic travellers and added 'take & bake' items, including pies and lasagnas, for local customers who want to cook at home.
As a business operating in a rural area and in one of the hardest hit industries, Kyla and her team – literally and metaphorically called her Bean Barn Family – are demonstrating and exemplifying true resilience and optimism. Heading into 2021, they intend to build on these changes and successes. "For us, the project wasn't just implementing online ordering – it's an opportunity to continue to showcase different areas of the business and connect with our customers online."
The café itself is now closed for the winter, but coffee from Night Owl Coffee Roasters continues to be available online. Follow Bean Barn Café on Facebook for updates on their 2021 opening and plan a stop (or online order!) at 36,741 Cabot Trail this spring.
—
This profile is part of the Centre for Women in Business' series profiling recipients and projects of the Women in Business Implementation Fund. The original fund directly supported 89 projects across the province, assisting women-owned businesses to implement small-scale projects related to their business operations, business transformations, and recovery measures.
The fund opened originally in July 2020 and again in January 2021 with thanks to the continued support of the Government of Canada through the Atlantic Canada Opportunities Agency (ACOA). We look forward to supporting even more projects across the province with our second round – now closed.