Milla Craig – Greater Heights of Growth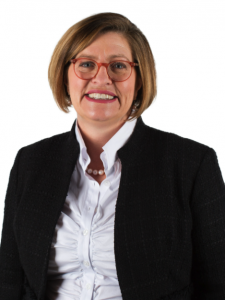 Our Greater Heights of Growth (GHG) program helps women business owners further expand their successful businesses. Targeted towards those who are generating $1 million and up in annual revenue, GHG helps participants reach greater heights by building a solid business model foundation and monitoring system to manage risk and profitability through controlled growth. 
Milla Craig, President and CEO of Millani, a Montreal based ESG (Environmental, Social, and Governance) business recently took part in our GHG program. For the past 15 years, Millani has been providing advisory services to investors and organizations to help them better understand ESG and the best ways to implement it into their investment and corporate strategies.  
When asked about the key takeaways from the GHG program, Milla shared, "I took this program during the pandemic. Listening and learning from the other women in the program was amazing. It made me feel less alone and I got to learn how others were managing their businesses during this time. It really helped me to normalize things. Not only was I able to learn from other women business owners but the program allowed me to create a network of likeminded people."  
"This was the first program I took where I was able to take away helpful tools and processes and actually implement them into my business in between the program sessions. I would absolutely recommend the Greater Heights of Growth program. Laurie was a fantastic facilitator and she had great ways of bringing people together and allowed space for important, meaningful conversations."  
As ESG continues to be a growing trend within Canada, Milla has hopes for continued growth. "The Greater Heights program helped my business to scale, and we saw great results quickly. The program really took our business to another level. Now, I want to continue to grow. We are a unique business and I want to continue to remain that way." 
To learn more about Milla Craig and Millani, visit their website.  
Learn more about our Greater Heights of Growth program (or apply for our upcoming cohort!) here.