Grow Now – Kes Morton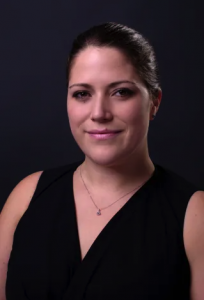 Our Grow Now program helps emerging Atlantic Canadian technology companies build and scale their tech in 2022 and beyond. Dr. Kes Morton, founder of Pisces Research Project Management recently took part in our Grow Now program.
Founded in 2017 Pisces Research Project Management is all about creating impact in ocean research. Kes shared the reason she created her business was because, "there were too many projects that were being done inefficiently because there were no part-time ocean research project managers." That's why Pisces RPM was founded, so people could spend their time doing what they loved.
When asked what the key takeaways were for her from the Grow Now program, Kes shared, "There were so many takeaways from this program. The first thing would be managing what you can measure and make sure to focus and get down to the numbers."
Our Grow Now program is the only one of its kind in Atlantic Canada, meaning that all kinds of businesses from different sectors take part. "What stood out to me about the Grow Now program is that it was so responsive, even though all the participants had different businesses, and we were in different industries, we all faced the same challenges, and all had similar business models. It was helpful to get to work with other entrepreneurs who faced the same problems as you, it makes you feel less alone."
At the CWB we know how important it is for women to work within the tech sector. We asked Kes why she would recommend this program to other female-identifying entrepreneurs, and she had this to say: "There is a different experience being a tech female entrepreneur. Although we face the same challenges as others in the industry there is another added level of hurdles. This program is great to help you think about the big picture, which is something that is so important to always think about in business. One of the biggest challenges is believing in your business and committing to it. CWB has always believed in me and the Grow Now program is just a further extension of that."
When asked if there were any last pieces of advice Kes would like to share with other business owners in the tech sector, she simply said, "make sure to do the numbers."
To learn more about Kes Morton and Pisces Research Project Management, visit their website.
Our new Grow Now Fall cohort will be starting soon! For more information visit our program page.