Speaker Bios
Host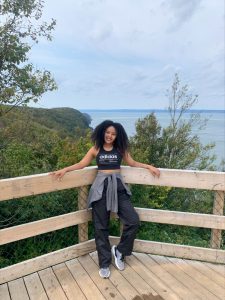 Winta Tesfatsion
Winta Tesfatsion is originally from Eritrea, a country located in the northeast horn of Africa. She came to Canada in 2015 as a refugee and is currently completing her last year of the Applied Human Nutrition program at Mount Saint Vincent University. After she graduates Winta hopes to work in a community or private practice setting. She became a member of AYWE in 2018, and the experience was beyond her expectation as it helped her to create a business plan, connected her to so many amazing people from all around the world, and it provided resources and guidance for which she is forever grateful for.
Young Women Entrepreneurs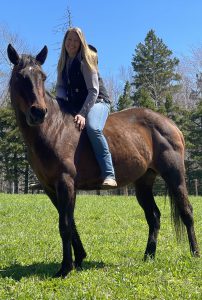 Shelby Gatti – Shelby Ranch
Shelby Gatti, owner of Shelby Ranch is an avid lover of animals, and is the heart and soul of the Ranch. Shelby has been riding horses since the age of 2 and competing since she was 4 and she started creating Shelby Ranch during high-school. Through hard work and entrepreneurship powered by her vow to bring her lifelong vision to reality, she built up her ranch into the wondrous adventure-land we know and love today! Shelby is well experienced in a variety of riding styles (English, Western, Pleasure Driving & Standardbred Racing), and since opening Shelby Ranch her one true passion is to instill the love of horseback riding in all riders, whatever their age and level.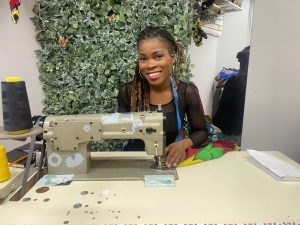 Funmi Odeniyi – MichNat Fashions
Funmilayo Odeniyi, Creative Director of MichNat Fashion, an Afrocentric clothing brand, is a multiple award-winning fashion designer, mother of four, entrepreneur and former banker. Her future goal is to make MichNat Fashion a global and household name and also serve as a role model to young  girls and women in the community that they can aspire to the top of their career irrespective of the perception.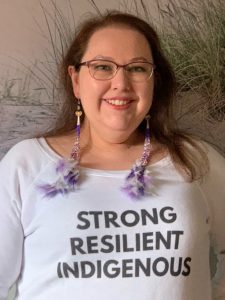 Mariah Batiste – Sundaylace Creations
Mariah Battiste, beadwork designer and owner of Sundaylace Creations, was raised in Unamaki, (Cape Breton) Nova Scotia. She is a Mi'kmaw woman who is surrounded by a strong Mikmaq community who has helped her to stay grounded in her culture while exploring business opportunities. Her business is rooted in contemporary beaded jewelry for weddings, special occasions, or everyday wear. Mariah has an eye for beauty and has turned her love of jewelry and accessories into a beaded bling business.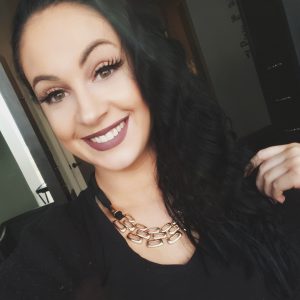 Raven Nickerson – Certified Esthetician/Makeup Artist
Raven Nickerson is the owner and Esthetician at RaynBeauty Esthetics. She started working in the beauty industry in 2014 with her first role as a Beauty Consultant in cosmetic retail where she quickly learned that cosmetics aren't just makeup, but skincare too. After working in multiple roles within the field, and completing the Esthetics program at the Academy of Cosmetology, Raven opened RaynBeauty Esthetics where she continues to find ways to aim to give her clients the best spa experience possible.
Up-and-Coming Entrepreneurs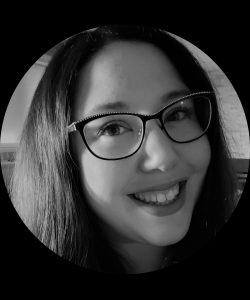 Ashley Carter – Ashley Sometimes Beads
Ashley Carter is a 31-year-old Mixed-Mi'kmaw artist. Ashley is the artist and creator of Ashley Sometimes Beads and has been operating her business since 2021. She is currently a student at Mount Saint Vincent University studying psychology and neuroscience.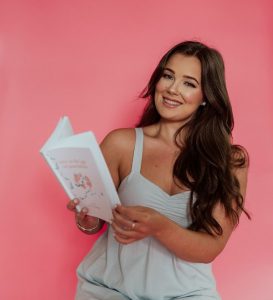 Katie Feltmate – Author 
Katie Feltmate is a Canadian poet and gender-based violence advocate based in Halifax, Nova Scotia. Katie believes in using writing as a tool for healing and processing the world around us. Her poetry is vulnerable and direct, exploring love, heartbreak, trauma, mental illness, healing, womanhood and more. Her highly anticipated debut poetry collection, 'Love in the Age of Quarantine'  was written through and inspired by the Covid-19 pandemic. Katie has an educational background in Public Relations and Gender Studies and is currently completing her Masters degree in Public Relations. Katie plans on self-publishing more poetry books in the future. Katie provides self-publishing consulting services to help others find empowerment through publishing their own stories.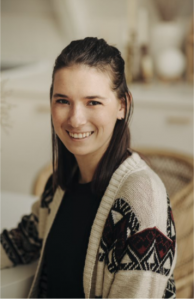 Hannah Jackson – Photographer
Hannah Jackson has a love of photography and a passion for mental health. At the age of 21 she published her first book, Pain V Passion, which demonstrates how mental health appears in different people, through photography. Struggling with depression and anxiety for almost a decade has taught Hannah many things including the importance of family and community, the value of having healthy coping mechanisms, and how vital it is to be honest with yourself and ask for help when you need it. Hannah is currently pursuing her goal of creating a social enterprise that encompasses photography and mental wellness; through wellness photography, teaching people how to take better photos with their phones so that they feel good about going out and taking pictures as a release or escape.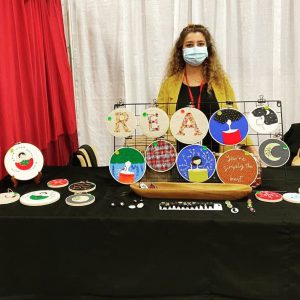 Marzieh Rezamperchad  – Embroidery artist
Marzieh Rezamperchad took up embroidery when she moved to Canada from Iran, and through her craft, has been able to meet other community members and forge strong connections through art. Her art allows her to connect with members of her community, tell stories about her culture, where she comes from and her concerns and passions. Her business Maze-Handmades is a zero-waste business that uses every inch of fabric, paper, thread, or any other raw material. Maze-Handmades offers high-quality, modern, and creative handmade embroidery crafts not only in the shape of embroidery hoops but also in different types of accessories. The inspiration of her work includes nature, women, and female empowerment.