Celebrating 17 years of strategic direction and impact
A huge thank you from the CWB team to our fearless leader Tanya Priske who celebrates her work anniversary today with the Centre for Women in Business.
Tanya has been a leader in the economic development, championing support for women business owners to government and within corporate supply chains throughout her career. She encourages women to be confident in their abilities and to think globally. She challenges our team to be creative and innovative in the ways we deliver programming and support women in business in Nova Scotia. Her direct approach, storytelling ability, compassion and kindness set her apart.
Ask any member of the CWB team and we will say that we are #CWBproud of the work that we do, largely in part to shared goals and direction we all receive. Thank you, Tanya for the work that you do and for the way that you support us, our clients, and community.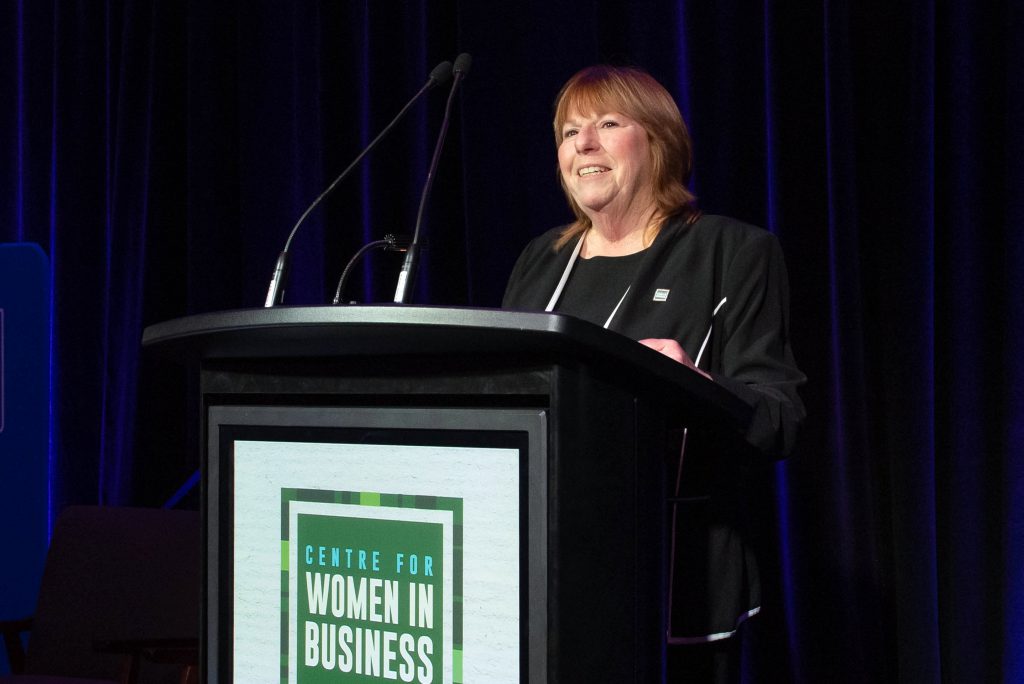 Tanya Priske, ADVANCE: International Women's Day, 2020 – Michelle Doucette Photography