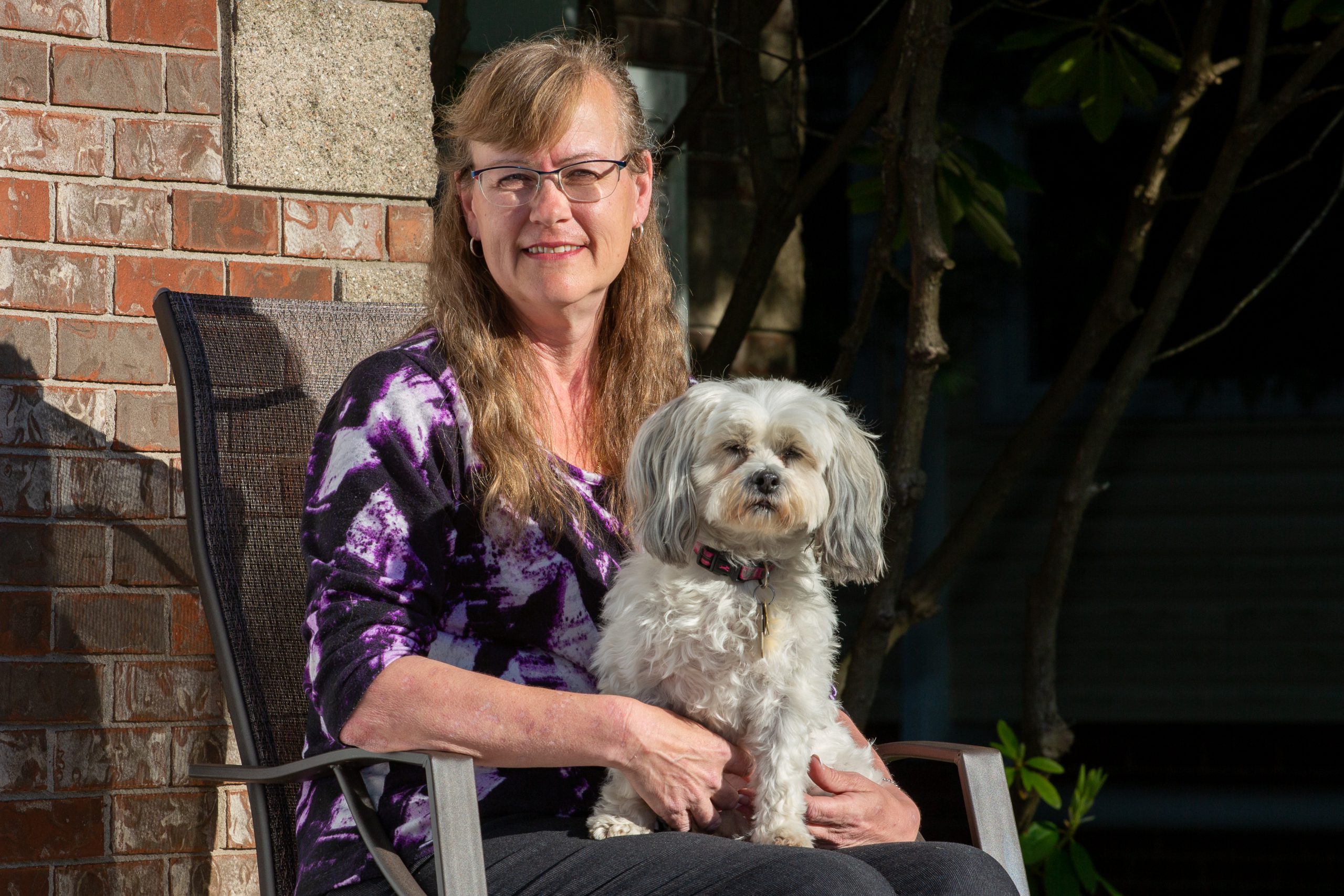 The gift of membership and community
At a time where being together has not been possible, it has become clear that connection is critical to our well-being both personally and professionally. For most, that sense of connection comes from family, friends, and often colleagues. For business owners, this can look very different. In Nova Scotia, 73% of women business owners are solo entrepreneurs. So where can these women feel that sense of connection while they are at work? For many, it is by connecting with other women business owners.
Last year, Kerri Trainor, owner and operator of Cole Harbour Trophies & Awards was gifted a one-year membership to the Centre for Women in Business. It is a gift that has kept on giving. She has taken advantage of membership benefits that have allowed her to connect with other women, grow the business and reach business goals.
Kerri is originally from Calgary, Alberta and moved to Halifax with her husband and four kids in 1998. In 2004, they purchased Cole Harbour Trophies & Awards – now a one-stop-shop for customized trophies, apparel, and promotional products.
When Kerri purchased the company, it was a small shop with one engraving machine. Over the years, she invested in equipment and expanded her inventory and suppliers. In 2007, she purchased Brenmar Sportswear & Promotion growing the business to provide custom apparel for companies, sports teams, and entire leagues.
"My membership is one of the best Christmas gifts I've received in years," Kerri says. "I've attended so many events and workshops, including my favourite which is Coffee Talk. I look forward to it every week. Where I work from home, it's nice to connect and see familiar faces each week."
Along with attending almost every Coffee Talk, Kerri has completed two certificate training programs – one in digital marketing and one in financial essentials. Kerri has had multiple business advisory sessions with Nora Perry, CWB Business Advisor and Learning and Development Specialist. "Nora has helped me strategize and is wonderful to talk through questions I have about my business," says Kerri. As a Women in Business Implementation Fund (WiBIF) recipient, she is working with Louis Buhrmann Accounting Services on designing & implementing Quickbooks Online to better understand the impacts of COVID-19 and set herself up to see future cash flows and productivity.
As a workshop and event participant, Kerri has met and built relationships with CWB members.  She hired Anita Williams of AMac Photography to take product pictures for her new website (coming soon!) and is taking a Profit First course with April Stroink. Outside of work, she is planning a trip to Lunenburg for tour with Nancy Rogers from Seaweed Tours and thinking about redesigning her kitchen so connected with Louise O'Haran from Kitchen Design Plus.
"There are so many options and tools available to you with your membership, and so many great people!" says Kerri. "You get to hear what other business owners are doing and know that your challenges are not unique to just you."
When asked if she would renew her membership for another year, Kerri replied "Absolutely!"
We are #CWBproud to have Kerri as a member of our community and look forward to continuing to support her on her business journey.
—
Connect with Kerri through our CWB Business Directory.
Give the gift a community to a woman in business or aspiring entrepreneur in your life. Email cwbmembership@msvu.ca and Colleen will be happy to help you.
Current member? Participate in our newly launched PAY IT FORWARD campaign and nominate a woman to receive one of three complimentary memberships for 2021.