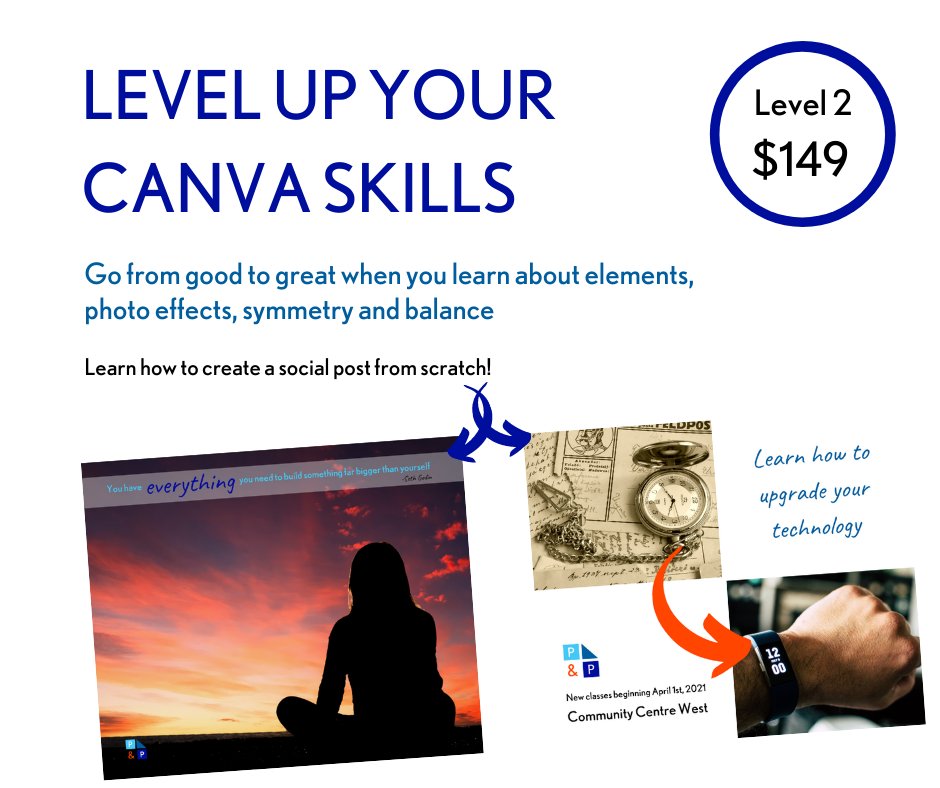 Pixels & Pieces: Canva Level 2 Class
May 18, 2021
10:30 am - 12:00 pm
Been using Canva and want to level up your skills? This class is for you. Join Amy Harrison of 
Pixels & Pieces
 for her Canva Level 2 Class on Tuesday, April 20.
Amy has been a graphic designer for almost 20 years and wants to show you Canva's next level – no templates! This class will add on to the skills learned in Canva Level 1. We will review some basic branding and graphic design principles, as well as complete a hands-on Canva activity from scratch. Amy will show you how to add elements like shapes and arrows to your designs as well as some photo effects. She will also explain 3 new graphic design principles: symmetry, balance, and image resolution. There will be working/Q&A time at the end of class as well as reference handouts provided.
Small class size
90-minute class
Click-along exercise where you walk away with your very own social media image (from scratch!)
Tip sheet handout
CWB members receive 15% off; use code CWB at checkout. 
Contact information:
Amy Harrison