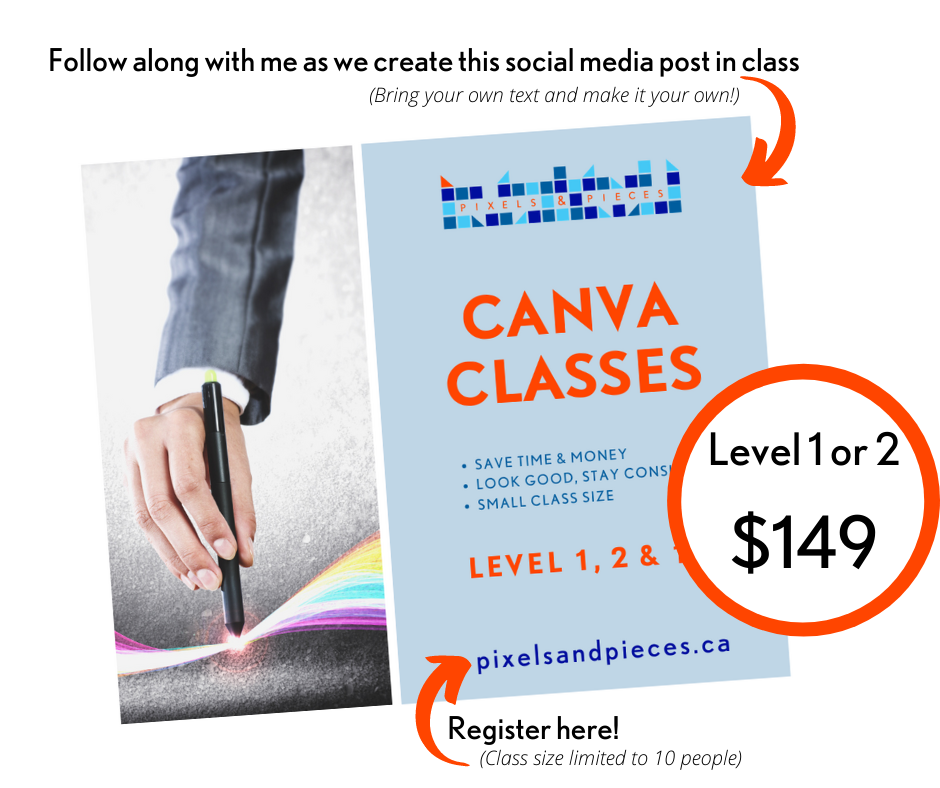 Pixels & Pieces: Canva Level 1 Class
May 4, 2021
10:30 am - 12:00 pm
Join Amy Harrison of Pixels & Pieces for her newly launched Canva Level 1 Class!
Amy has been a graphic designer for almost 20 years and wants to empower you to take control of your brand using Canva. This class will cover Branding Basics for Entrepreneurs, as well as a hands-on Canva activity. She'll explain where to find tools to manipulate text, images and elements as well as cover 3 main graphic design principles: readability, hierarchy and consistency. There will be working/Q&A time at the end of class as well as reference handouts provided.
CWB members get a 15% discount! Use code CWB at checkout.
Contact information:
Amy Harrison