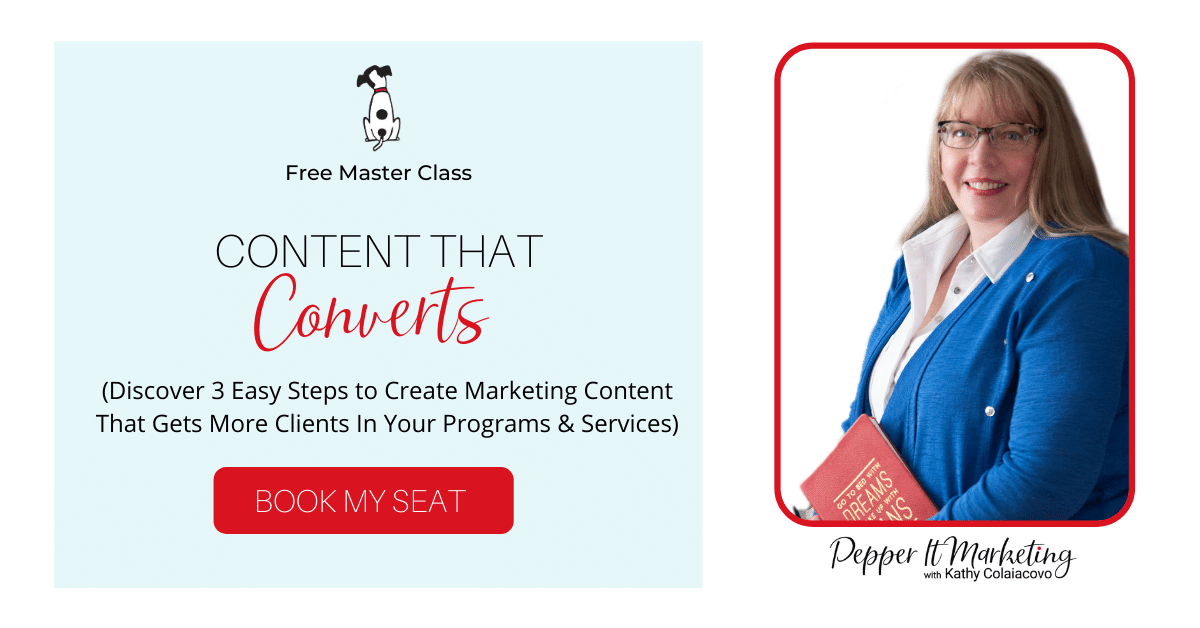 Pepper It Marketing: Create Content that Converts to Customers (Free Training)
February 23, 2021
2:00 pm - 3:00 pm
Join Kathy Colaiacovo of Pepper It Marketing for one of three FREE upcoming Marketing Master Classes.
Discover 3 Steps To Create Marketing Content That Will Get More Clients In Your Programs and Services. Online Marketing has changed so much and what worked a few years ago is not working any more. Do you feel the same?
Kathy is hosting a free training for business owners who want to learn what they can do with their marketing to make it work!
On this free Marketing Master Class you will learn:
3 ways to create the kinds of high-value marketing content that will bring more traffic to your website.
The #1 strategy to build your email list with pre-qualified leads. People who fit your ideal client profile.
The 3 things you MUST be doing that will convert those leads into people registering for your programs.
Choose from one of three sessions!
Wednesday, February 17th at 4 pm
Thursday, February 18th at 2 pm
Tuesday, February 23rd at 2 pm
Contact information:
Kathy Colaiacovo