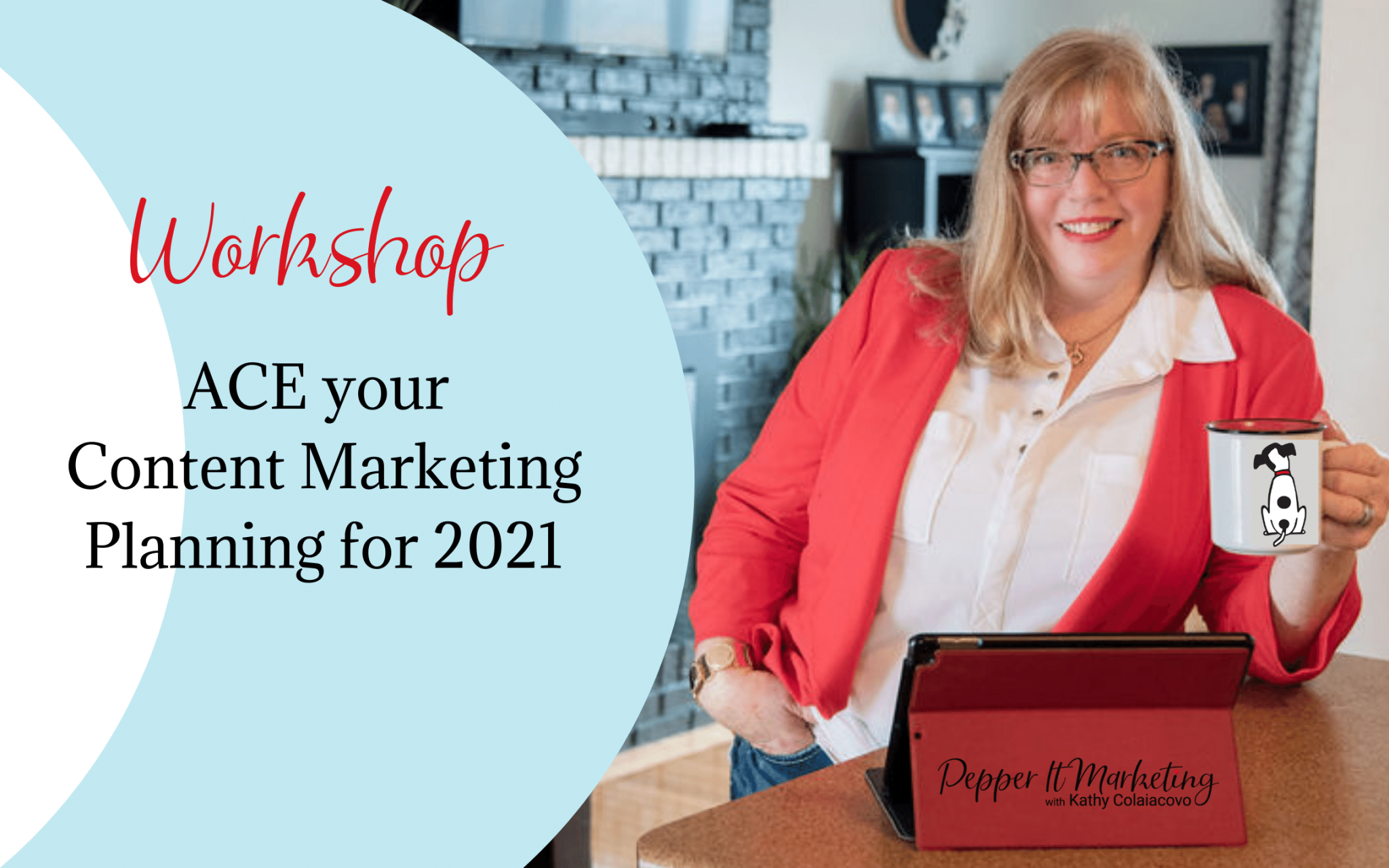 Pepper It Marketing: ACE Your Content Marketing Planning for 2021
December 9, 2020
1:00 pm - 2:30 pm
Join Kathy of Pepper It Marketing to get ready to plan out your 2021 Marketing Content WITHOUT pulling out your hair AND knowing that it will HELP you achieve your business goals!
The world is not going to see an overnight change in how Covid is affecting our lives and businesses. This is the best time to get a plan in place that will help your business as we all recover.
Registration includes:
> A 90-minute LIVE workshop on December 9th.
> A 60-minute LIVE Open Q & A session on December 15th.
> Your own Ultimate Content Marketing Planner to customize and use for your business.
> An entire year of content marketing ideas and prompts to help you know what to post and when.
> 125 Samples engaging questions to get people talking on your social media channels.
> 375 pieces of sample content you can copy, paste and use for your own business.
> Recordings of the workshop and Q & A session to save for review when you need it.
Use coupon code CWB to save 20%
Contact information:
Kathy Colaiacovo