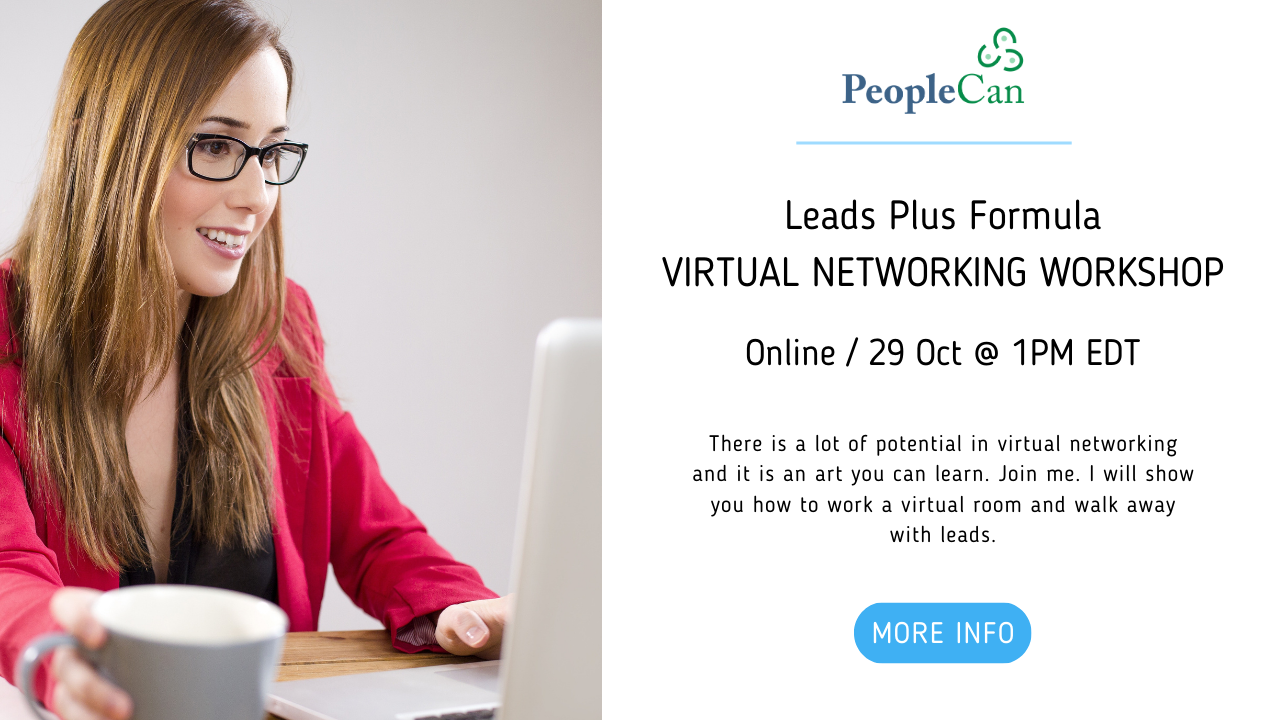 PeopleCan: Leads Plus Formula
Offered by PeopleCan Training.
Stop wasting time at another virtual event. This comprehensive program will equip you with the tools to attend a virtual event and walk away with more than leads – you will elevate your presence, evaluate the opportunity and build your list  and much, much more.
Contact information:
Debbie Adams