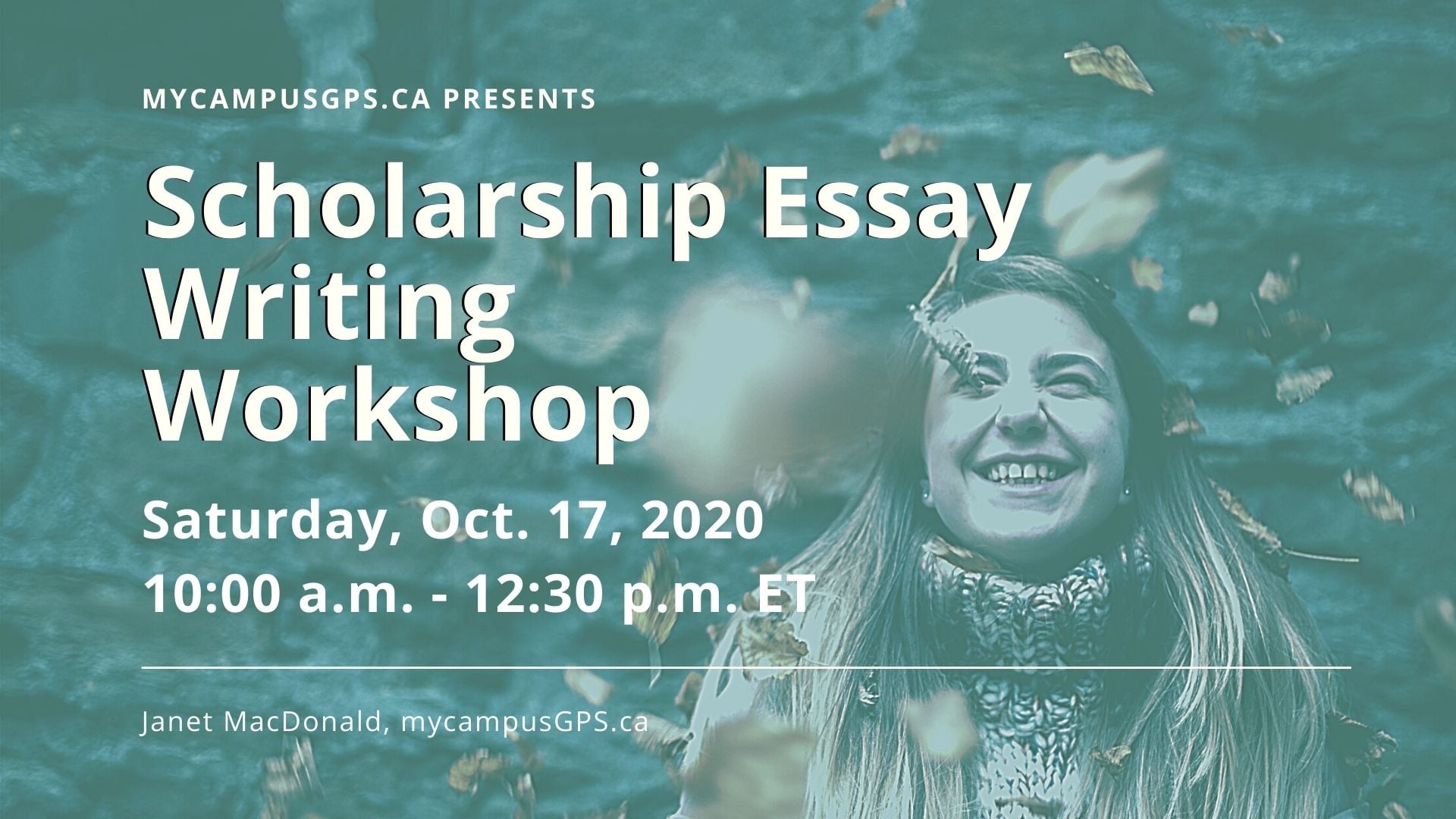 myCampus GPS: Scholarship Essay Writing Workshop
October 17, 2020
11:00 am - 12:30 pm
Janet MacDonald of myCampus GPS will take grade 12 students step-by-step through the scholarship essay writing process.
This 2.5 hour online workshop will answer your questions about how to write your best scholarship essays for various kinds of scholarships. We'll go over what scholarship committees look for in an essay, what information is important to include in ALL essays, and discuss ways to improve your chances of winning.
Participants will write a practice essay in the workshop. They will learn as they go by applying the techniques in real time.
Janet will provide you with lots of tips and tricks to help put your application to the top of the pile!
Grade 12 is your student's best opportunity for scholarships. Don't miss out on this golden window of opportunity!
Contact information:
Janet MacDonald