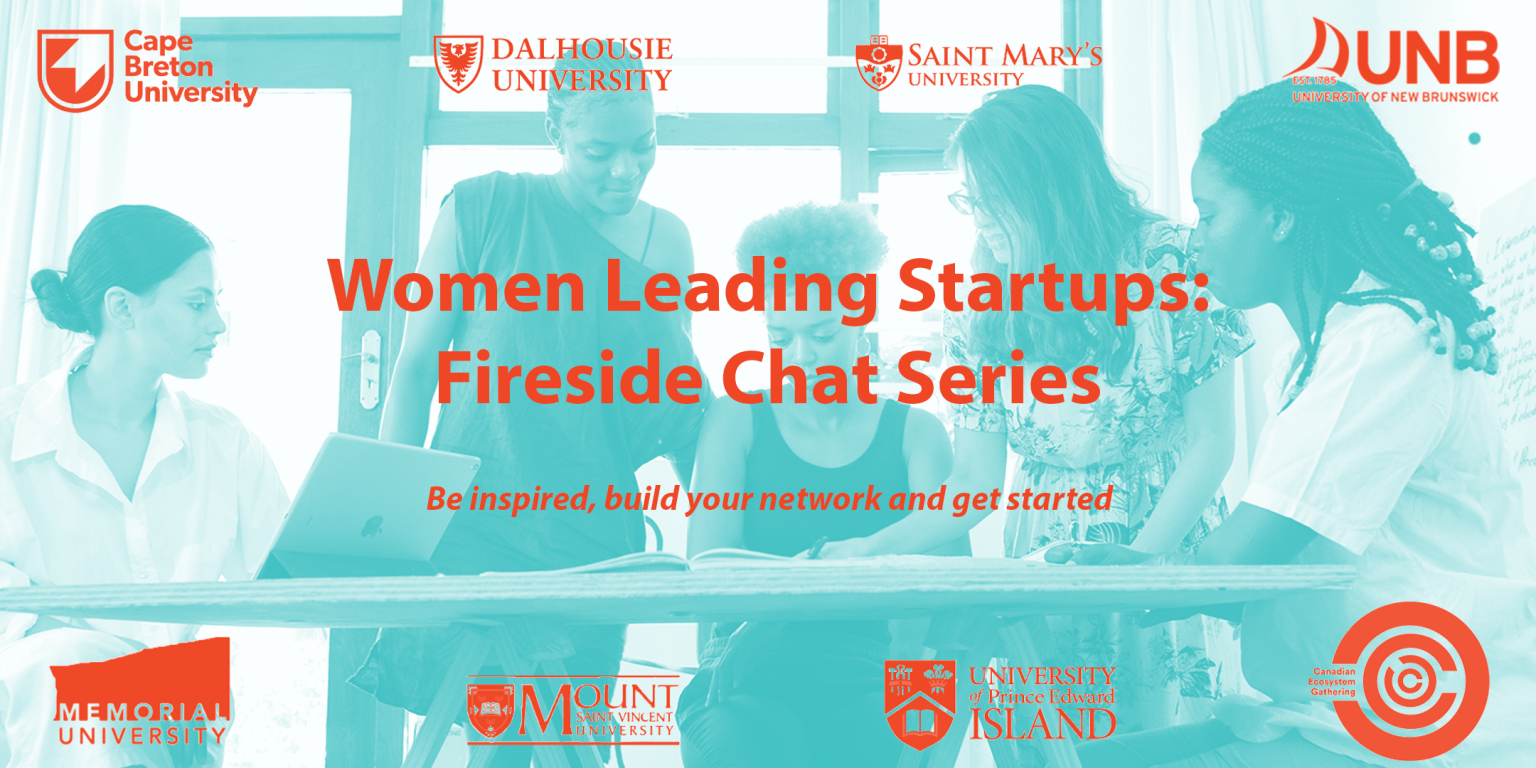 For students: Women Leading Startups Fireside Chat
February 2, 2021
12:00 pm - 1:00 pm
This workshop is part of the Atlantic Virtual Networkshop Series for students from MSVU, UPEI, CBU, Dal, UNB, SMU and MUN.
Women Leading Startups: Fireside Chat
If you are currently an entrepreneur, considering starting your own business or want to use your skills to solve a problem but don't know where to start, this series is for you! Join a safe community each month to hear from established women leading high growth startups in Canada. Ask questions, network with your peers, get advice and exchange ideas.