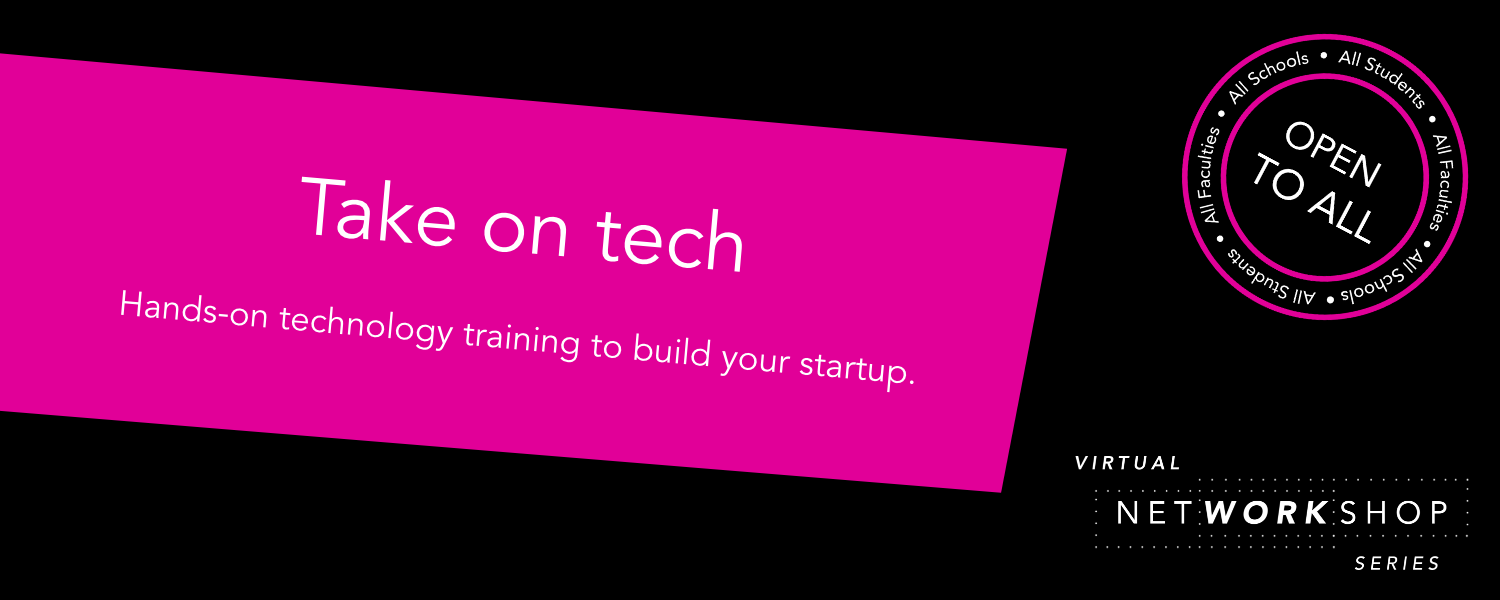 For Students: Take on Tech
November 5, 2020
12:00 pm - 1:00 pm
This workshop is part of the Atlantic Virtual Networkshop Services for students from MSVU, UPEI, CBU, Dal, UNB, SMU and MUN.
Workshop #4: Take on Tech
Don't have a tech background but want to create a startup? Great, you've come to the right place. There are countless amazing startups that are created by people just like you. And these days all startups have some technology element, so let's take on tech!
We invite you to participate in this hands-on introductory technology training to learn some foundational skills and concepts. The goal is to have each participant leave with a greater understanding of the tech topic of their choice and the resources to keep learning.
Join one of three tech topics: Artificial Intelligence, How to build a website, Digital tools and approaches for remote teamwork