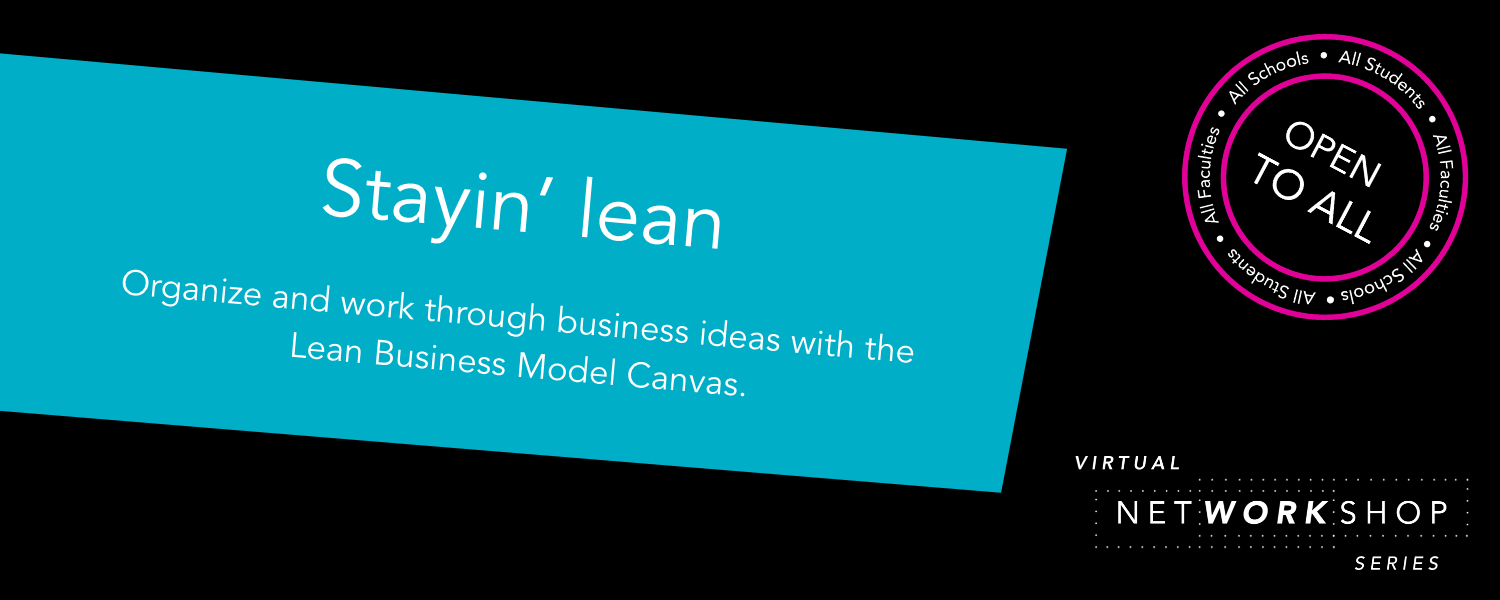 For Students: Stayin' lean
October 8, 2020
12:00 pm - 1:00 pm
This workshop is part of the Atlantic Virtual Networkshop Services for students from MSVU, UPEI, CBU, Dal, UNB, SMU and MUN.
Workshop #3: Stayin' lean
Learn how to launch a startup idea strong from day one using the Lean Model Canvas. It's a one-page business plan that helps keep you organized and focused on the right business objectives.