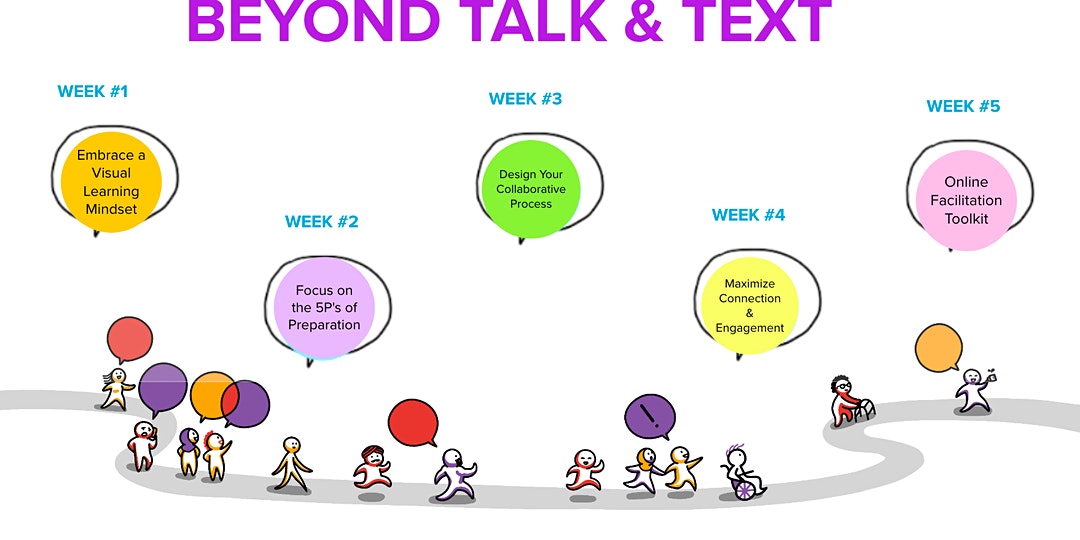 Corrie Melanson Consulting: Beyond Talk & Text
November 12, 2020
9:30 am
Hosted by Corrie Melanson Consulting, Beyond Talk & Text- Facilitating Visual and Collaborative Processes Online helps you integrate interactive and visual tools to go beyond talk and text to enhance inclusion, focus, and effectiveness.
Do you struggle with…
Adapting in-person meeting content for online gatherings?
Online meetings that lead to fatigue, confusion, and lack of engagement?
Figuring out the right online tools to meet participants' needs?
This 5-week course helps facilitators and educators integrate interactive and visual tools for online meetings and events that pop. We will meet live on Zoom for 90 minutes each week on Thursdays (9:30-11:30 AM AST) November 12 to December 10, 2020. All meetings will be recorded, but you will get the most value out of this course by attending live.
Course includes:
10 hours of live group training online (90 minutes each week for 5 weeks)
Email support
5 visual and collaborative decision-making templates
Weekly PDF of promising practices (designing online learning, visual learning mindset, designing collaborative processes, 5P's of preparation, maximizing engagement and connection, and online facilitation toolkit)
Sample host and participant guides
Sample icon library
In Beyond Talk & Text, you will:
Learn to use collaborative and visual online tools to support decision-making, preparation, and follow-up by building trust and increasing co-creation and efficiency
Explore and adopt online facilitation promising practices
Incorporate online meeting design principles into your training and facilitation approach
Manage various aspects of virtual meetings including set-up, technology, and online tools
Create or adapt a "face-to-face" workshop outline to be inclusive and engaging online
Course price is $497, but $422 for CWB members (15% off). Discounts available for student/low waged and BIPOC folks as well.