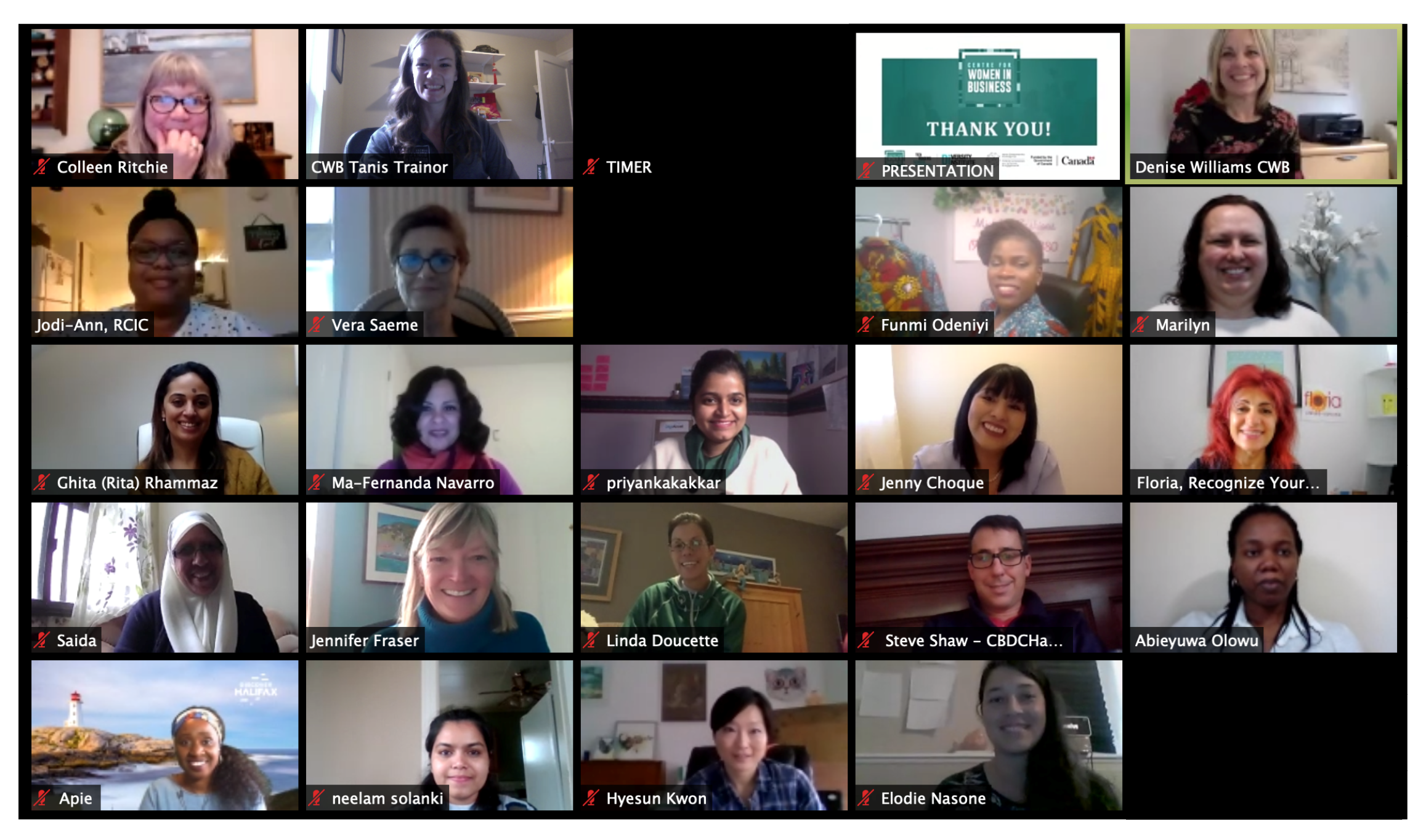 Challenge accepted: Women across Nova Scotia pitch business ideas for $5K
Every morning we accessorize. We pick out an outfit, jewelry, shoes. What some people may not consider as an accessory though, is hair. For some of us, that means how we style it. For those experiencing hair loss, whether that is through cancer, alopecia, or another condition, it's more than that. Today, there is still stigma around wearing a wig. There can be a feeling that because a wig is not your own hair, you are lacking something. For Apie N'Da, this is not the case.
On Saturday, November 28, 2020, we hosted the second annual Start Up Challenge pitch competition. The challenge provides immigrant women in Nova Scotia the opportunity to develop their business idea, receive one-on-one coaching, engage with women leaders, and participate in a final pitch competition for a $5,000 award. Delivered by the Centre for Women in Business, Ryerson University's Diversity Institute, and the Women Entrepreneurship Knowledge Hub, the Start Up Challenge is part of the Workforce Innovation and Inclusion Project (WIIP)'s series piloting innovative approaches to supporting economic inclusion for newcomers, including entrepreneurship. The projects are funded by Immigration, Refugees and Citizenship Canada.
We were inspired by the ambitious pitches across industries – from online galleries to skills centres, bakeries to co-housing communities, art classes to women's health support. It was no easy task for our judges.
We are #CWBproud to announce Apie N'Da as the pitch competition winner.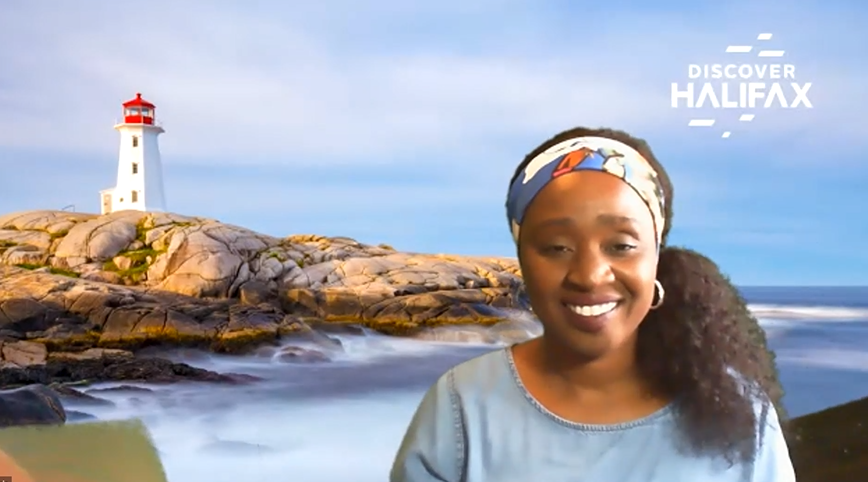 When Apie gave birth, she suffered from post-partum alopecia and started losing her hair, like one in three women in Canada who suffer from hair loss in their lifetime. While wearing hair extensions is common in the Black community, finding the right texture and style proved to be a significant challenge. Another challenge was the lack of Black hair salons, of which there are only five in Halifax. With these two challenges in mind she thought, "I can be the one to do this."
Apie took that initial burst of confidence and went back to school, joining an apprenticeship program with the Cosmetology Association of Nova Scotia (CANS) and the Nova Scotia Apprenticeship Agency (NSAA). Through this program, she learned the trade of Hairstyling through traditional classroom learning and on-the-job learning (3,600 hours) with mentors at OBB on Gottingen and First Choice HairCutters in Clayton Park. Then, she challenged and passed her Red Seal Certification exam to become certified hair stylist in September 2020.
Combined with her previous interest and knowledge of wigmaking through personal experience, Apie used what she learned in theory and in the classroom to perfect her wigmaking technique and launched Apie the Wigologist (ATW) in October 2020. Her mission is to empower people to continue their natural hair journey through premium wig and hair textured extensions, created specifically for the Black community.
Apie participated in the Start Up Challenge in November 2020 to receive additional business support and in hopes of winning the competition to support purchasing inventory and growing her online presence. She attended the weekly training, worked one-on-one with her program mentor Allison Thorne, an international trade consultant with Kisserup International Trade Roots Inc, and delivered a final pitch that both impressed and inspired the judging panel.
When asked what's next, it was to continue – continue creating, continue working on her craft, continue building her vision. Apie is a strong believer of using work as a way to show who you are and reflect yourself and your passions. Her vision is to become the premier beauty and hair care extension brand in Canada.
Related: Welcome new members, Start Up Challenge participants, & RBC AYWE students!
While the Start Up Challenge may be over, it is just the beginning for these women and their business ideas. We can't wait to see what's next for Apie and for each of these women who have chosen Nova Scotia as their home.
—
Do you know an immigrant woman in Nova Scotia with a business idea? Encourage them to apply for the next cohort of our Start Up Challenge beginning on January 23, 2021.