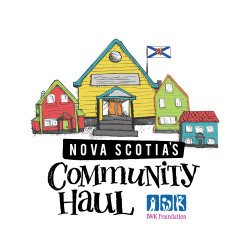 Be part of the community haul with Symplicity Designs!
2020 has been a hard year for many Nova Scotians, especially local businesses. Community Haul is a new subscription box that features exclusively Nova Scotia businesses and arrives on doorsteps monthly.
Community Haul, partnered with CWB member Symplicity Designs, set out to create a safe and fun way to help the small business community through the next year. Their product forges connection, creates community, and offers subscribers the opportunity to explore the best of Nova Scotia – all from the safety of their homes. Every month, they curate a box with items from 5-7 local NS vendors, with $5 from every box going directly to the IWK Foundation.
So what happens when you sign up for the Community Haul?
You will be part of a movement to encourage Nova Scotians to shop local and sustain the economy through hard times
You'll be introduced or reacquainted with some of the best Nova Scotia has to offer
You'll be delighted every month when you unbox your Nova Scotian treasures knowing you're helping your neighbours make it through some hard times
Community Haul is a rally for Nova Scotia businesses and a way to help out our local Children's hospital when they need us most. Consider becoming part of the movement!
Visit communityhaul.ca for details and to sign up.
Interested in becoming a vendor? Contact Keely Wallace at customer.service@community-haul.ca