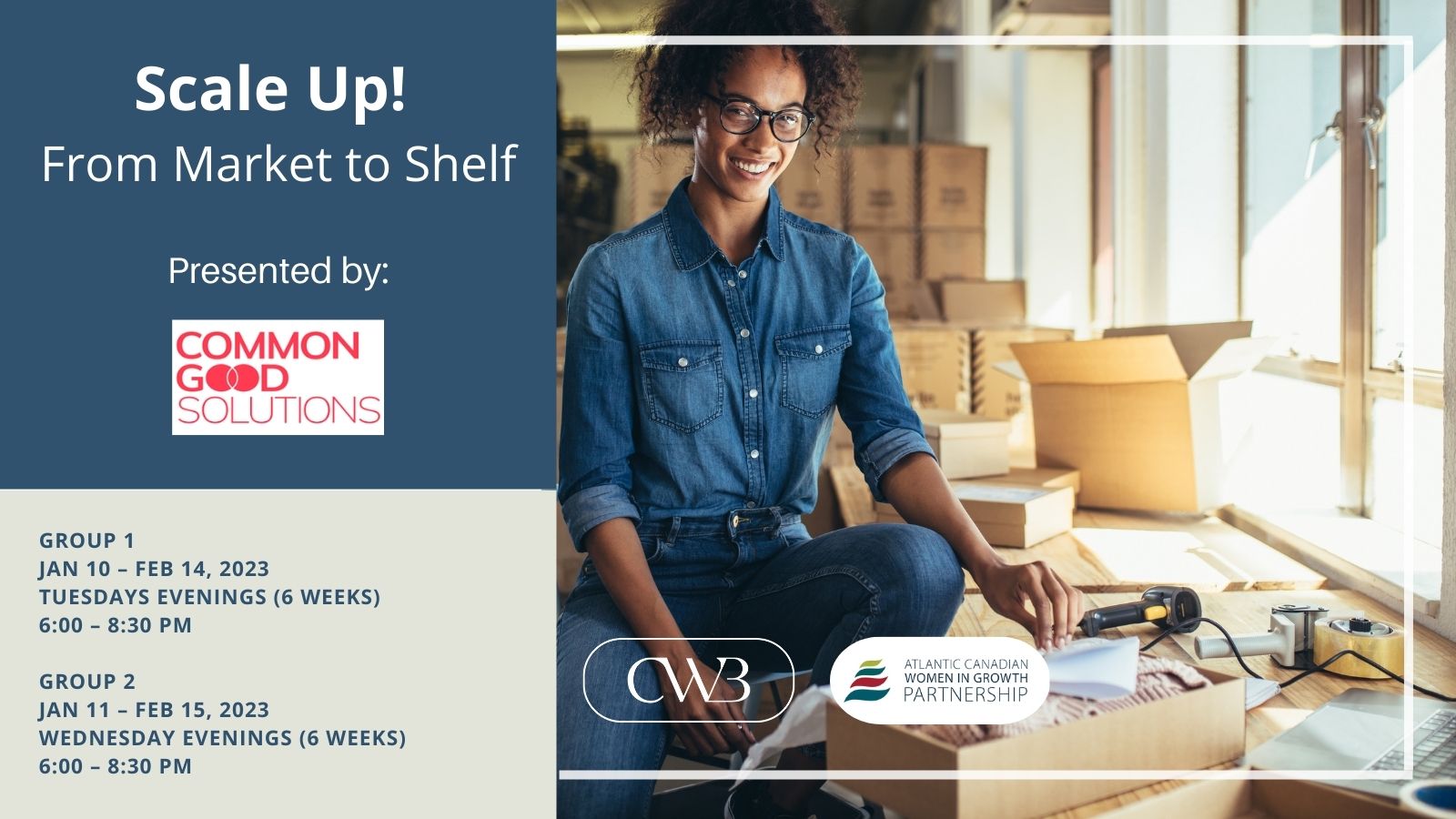 Scale Up! From Market to Shelf
Presented by: Common Good Solutions
This virtual, complimentary* program is designed to support early-stage women entrepreneurs to move towards selling on retail shelves using a proven process.
Gain knowledges about the wholesaling process and how to go from a business-to-customer to a business-to-business by going from a one sale at-at-time to volume sales.  The program will provide knowledge, coaching, and connections to new markets.
The Scale Up! Program is for women business owners who have an existing business and are ready to:
Shift to a business-to-business focus
Learn how to price their product for the wholesale market
Adapt their production to higher volume
Hone their skills to approach businesses that might carry their product
Who can apply?
Women that have a registered business and ambition to grow and scale that business
Priority will be given to underrepresented groups
*Valued at $1200, this program is being offered complimentary to successful applicants
Cohort 1 – Tuesdays 6-8:30pm
January 10th-February 14th
Optional: 1 day in February for a B2B session with customers
Cohort 2 – Wednesdays 6-8:30pm
January 11th-February 15th
Optional: 1 day in February for a B2B session with customers