Agenda & Speaker Highlights
Leading Forward in Uncertainty
February 23rd – Halifax Marriott Harbourfront
AGENDA
8:00 – 9:00 Registration & Breakfast
9:00 – 9:15 Welcome Message
9:15 – 10:30 Breakfast & Opening Session with Futurist Lital Marom – Future of Business; New World, New Rules
10:30 – 11:00 Break
11:00 – 11:45 Insights with Jennifer Lee, Senior Economist from BMO – Economic Outlook for the Year Ahead
11:45 – 12:45 Lunch & Relationship Building – The Power of Making Connections
12:45 – 2:15 Working Session with Olivier Aries, Predictive Index Partner – Digging into Your Business
2:15 – 2:30 Break
2:30 – 3:30 Armchair Chat with Laurie Sinclair – Growth Success Stories; Innovation as a Tool for Trend Response & Opportunity Creation
3:30 – 4:30 Portia Clark in Conversation with Arlene Dickinson – Leading Through Risk & Finding Opportunity
4:30 – 6:30 Wrap up & cocktail networking reception
---
AGENDA HIGHLIGHTS
"Future of Business; New World, New Rules" with Lital Marom, Innovation Strategist and Visionary
The global pandemic has completely re-shaped our world. You know how consumers, employees, and the marketplace have all dramatically changed over the last two years and that the companies unable to keep up have failed. To survive today's high-velocity era of constant disruptive change, leaders need to re-imagine how their organizations operate, and they need to do it today. Our response today will dictate our success tomorrow, requiring a new level of adaptability, agility, and digital leadership.
With years of experience leading remote teams across North America and Europe, Lital Marom will show you techniques and tools that you can apply immediately to cultivate high performance and will introduce new ways to transform implicit assumptions into explicit action and help you set the foundation for an inclusive culture rooted in psychological safety. Together, these powerful strategies will not only maximize performance and improve team collaboration, but also help to uncover and capture new growth opportunities while mitigating the unexpected risks that will inevitably occur in our constantly changing world.
About Lital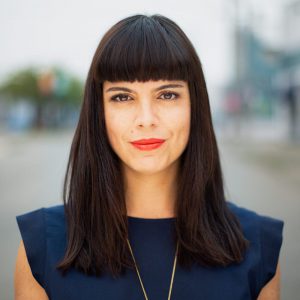 Lital Marom challenges current and future leaders to develop a bolder vision for human potential. She believes that from human potential springs business potential, and it should be used to create a more sustainable, inclusive future. Lital got her start building computer systems for companies in Israel and Europe, before advancing to lead global sales and strategy for Fortune 100 teams across three continents. Since then, she's lived in ten countries and founded four companies of her own, including the innovation consulting firm, UNFOLD, and the leadership and development organization The Academy of Tomorrow. Together with her team at UNFOLD Lital developed an evidence-based INNOVATION FRAMEWORK to help organizations reimagine their business so that they could scale faster, increase their profit and bulletproof their business by improving their customers' lives.
Through her company The Academy of Tomorrow Lital brings a modern approach to learning, equipping current and future leaders with the mindset and skillsets needed to thrive in a rapidly-changing world. An internationally-recognized keynote speaker, Lital is a thought leader on innovation, digital transformation, the platform economy, agile leadership, and the future of work.
---
"Economic Outlook for the Year Ahead" with Jennifer Lee, Senior Economist from BMO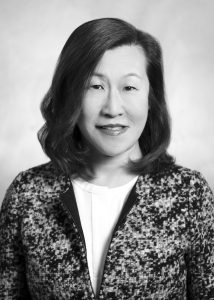 About Jennifer
Jennifer has been with BMO Capital Markets Economics for over two decades and is perhaps best known for her analysis on the U.S. economy, as well as her commentary analyzing financial market and economic activity in Europe and Japan. Her entertaining, easy-to-understand and call-it-like-it-is writing style has earned her a devoted following. Jennifer is also one of the primary authors of the Department's hugely popular AM Notes, providing analysis of major global economic and political events. She is also co-author of Rates Scenario, covering currencies and markets outside of the U.S. and Canada, and is frequently quoted in the media and is a regular guest on Bloomberg News.
Prior to joining BMO, Jennifer was an economist at another Canadian bank for a few years in economic research. She also had a stint with the Ontario government, focusing on labour and demographic studies. Jennifer graduated from the University of Waterloo with a Bachelor of Arts degree in Economics.
---
"Digging Into Your Business" with Olivier Aries, Co-Founder Thrive Collection
Predictive index partner, Olivier Aries, will deliver a 90 min interactive session on how to lead forward and risk manage into the future. Using your individual pre-conference questions (to be shared prior to the conference) you will focus on your own business as you lean into Olivier's process.
About Olivier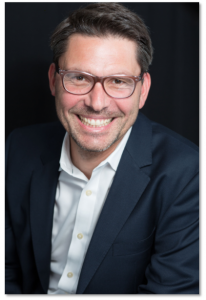 Olivier is a business transformation coach who has been advising corporations and consultants for 25 years. He was a principal in management consulting firm Kearney's Leadership & Transformation practice before becoming an intrapreneur-in-residence, launching and leading Kearney's global crisis management unit, its knowledge management practice, and its client confidentiality & ethics unit.
Olivier sees business and organizational questions through a double lens: strategy execution, and talent & human behavior. Prior to co-founding The Thrive Collective, he served as Vice President of Professional Services at The Predictive Index, where he was one of the co-creators of the Talent Optimization category. Through Thrive, he now serves as a trusted advisor to corporate leaders, consultants, and nonprofit executive directors. He is also an entrepreneur, co-founder of a deep tech venture finalist of the MIT 100k and now publicly funded.
Olivier is a Harvard Business School alum and a Board member of Community Action Partners, the consulting delivery arm of the Harvard Business School Association of Boston.
---
"Leading Through Risk & Finding Opportunity" with Portia Clark, CBC Radio One Host in conversation with Arlene Dickinson, General Partner of District Ventures Capital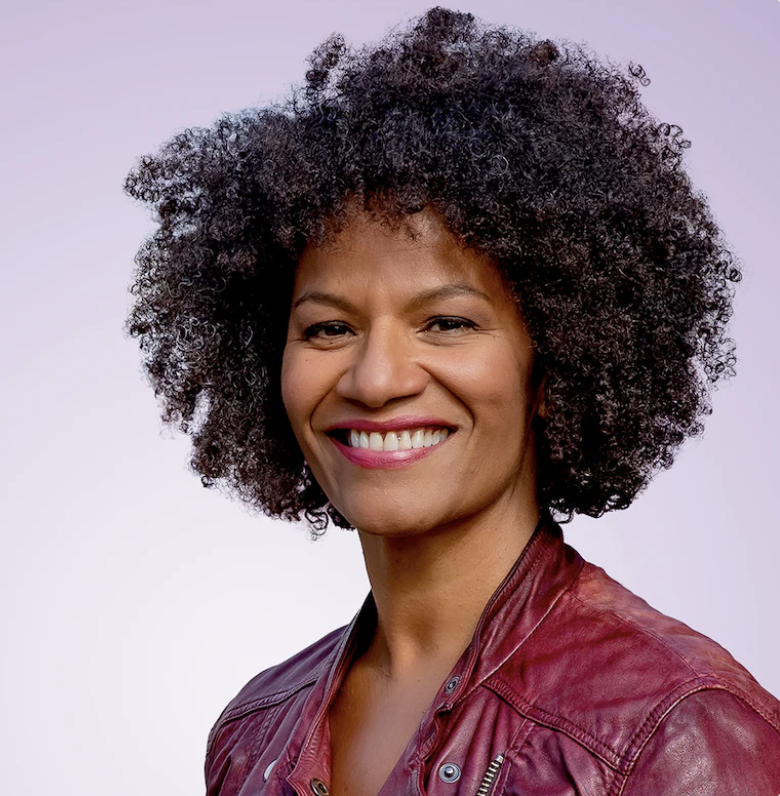 About Portia
Portia Clark is the host of Information Morning for Mainland Nova Scotia airing from 5:55 a.m. to 8:37 a.m. on CBC Radio One.
Portia is an established journalist with a solid reputation as a trusted interviewer who has covered some of the country's biggest stories throughout her 20-year career with CBC. Her first introduction to the airwaves was working as a reporter, producer and newsreader in Halifax in 1998.
In 2000, she moved west to CBC Edmonton for a news-reading job, which was followed by a year co-hosting the morning show, Edmonton AM. In 2002, she made the switch to television to host Edmonton's supper-hour newscast, CBC News Edmonton. In 2012, she went back to radio to host the Edmonton afternoon current affairs show, Radio Active. She returned home to Nova Scotia with her family in April 2018 to take on the role of host for Information Morning.
Portia has strong roots in rural Nova Scotia, having grown up in Sandy Cove on Digby Neck and in Bear River. Her love of radio started early – at home the radio was always on CBC. She graduated from Annapolis West Education Centre, holds a BA in Philosophy from Dalhousie University and is a graduate of the Broadcast Journalism program at the British Columbia Institute of Technology.
She is actively involved in her community and enjoys participating and supporting a variety of local community events. Personally, she likes to run and explore all of what Nova Scotia has to offer with her husband and two kids. Follow Portia on Twitter @portiaclarkcbc.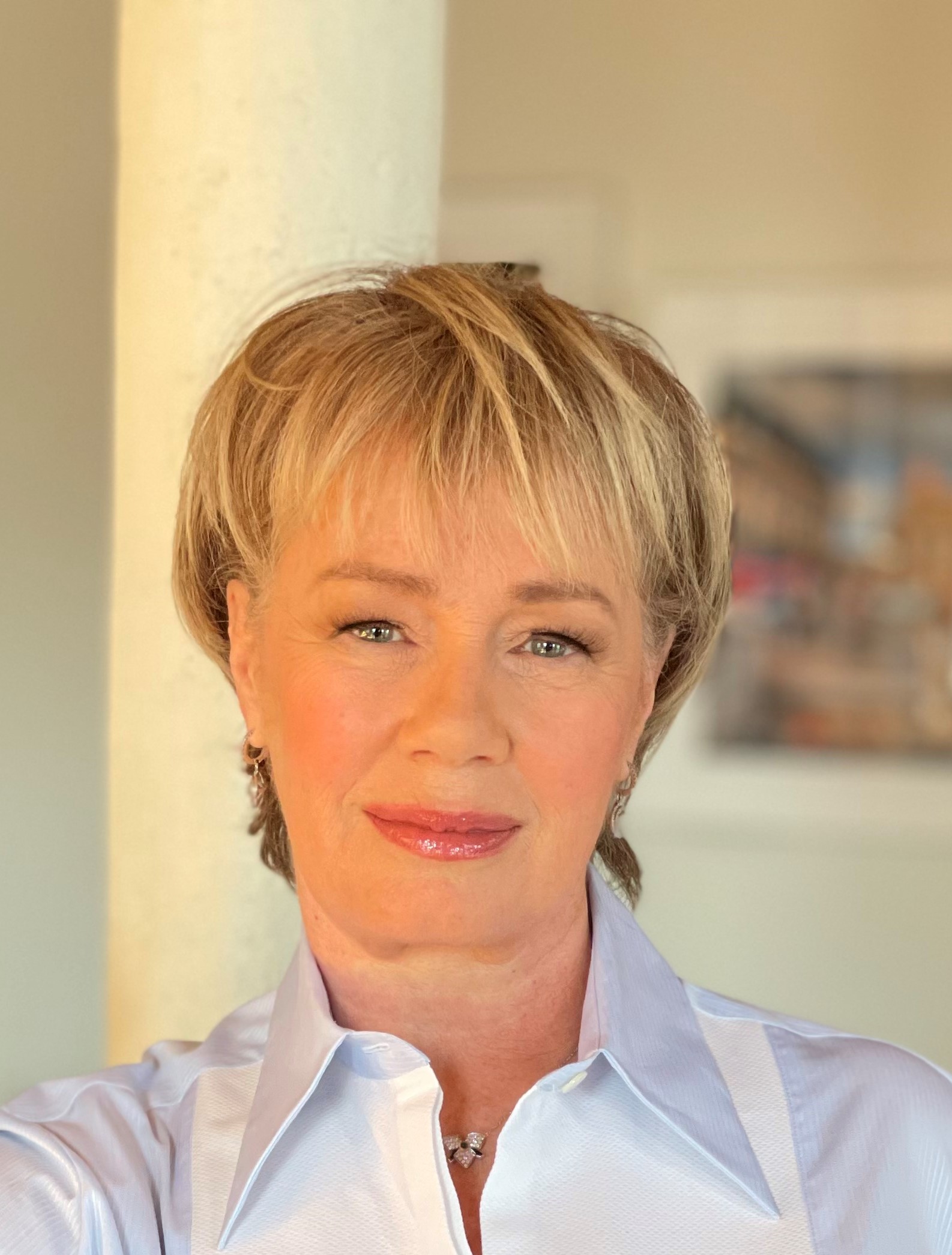 About Arlene
Arlene Dickinson is a serial entrepreneur and General Partner of District Ventures Capital, a venture capital fund focused on helping market, fund and grow entrepreneurs and their companies, in the food and health space.
She is a three-time best-selling author, podcaster and accomplished public speaker. Dickinson is widely recognized for her role as a Dragon/Venture Capitalist for over 14 seasons on the multi-award-winning CBC television series, Dragons Den.
Ms. Dickinson's leadership has been recognized many times, including Canada's Most Powerful Women Top 100 Hall of Fame, the Pinnacle Award for Entrepreneurial Excellence, as well as PROFIT and Chatelaine's Top 100 Women Business Owners. She is a Marketing Hall of Legends inductee and a proud recipient of the Queen Elizabeth Diamond Jubilee Award. Dickinson has served for many years as an Honourary Captain in the Royal Canadian Navy.
She sits on several public and private boards and is actively involved in supporting community and country.