Tanis Trainor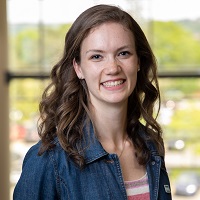 Communications Coordinator
902.221.0929
tanis.trainor@msvu.ca
Tanis believes that every women who walks through the CWB's doors has a story to tell about themselves, their business and their journey and she helps tell it.
As a Mount Saint Vincent University alumnae, Tanis loves to find ways to tie communication and continued learning together in her work.
Outside of work, you'll find Tanis on hiking trails throughout Atlantic Canada, playing ultimate or disc golf, or cuddling her two kittens Amelia and Murphy.