Claire Butler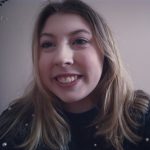 Communications Assistant
cwb.assistant@msvu.ca
Claire Butler is a second year Public Relations student at Mount Saint Vincent University and our Centre for Women in Business Communications Assistant (summer co-op student).
Social media is what Claire finds most interesting about her work. It is the instant connection with members she enjoys most. Claire also likes the creative outlook it provides. Claire chose the field of public relations to work in as writing and communication with others is of interest to her.
Outside of work, Claire enjoys collecting stationery and writing pen-pal letters including to people from Australia and Germany. She also likes to spend time with her family and two cats.